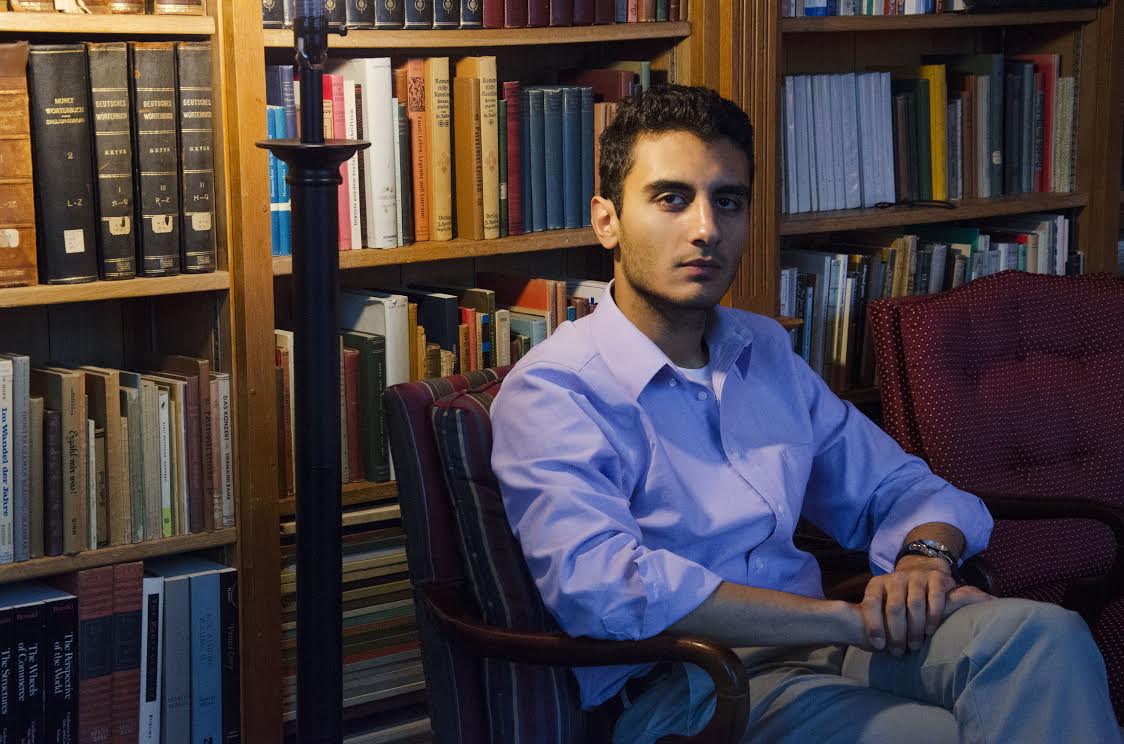 A student's activism and intellectual growth
As a rising junior, Hady Hewidy '17 took part in a Levitt Summer Research Fellowship that analyzed political engagement and participation in Egypt in the decade leading up to the 2011 revolution. "It was an extremely significant experience for me to transition from (being) a participant in Egypt's revolution to someone who is trying to examine and understand the same events academically," he says. Hewidy, who is from Cairo, says he took part in the protests and sit-ins that demanded a transition from a military junta to an elected government. He's remained an activist: In 2014 he helped launch a program to support the Bedouins' hiking industry in the high mountain region of the Sinai Peninsula. At Hamilton, Hewidy majors in economics and world politics.
More >>

Byssainthe-Loubens Theork '06 working in Haiti.
A graduate's goal: making change back home
Byssainthe-Loubens Theork '06 is a senior manager at Fidelity Investments who is working on a long-term plan – returning to his native Haiti to foster development and launch a political career. Theork majored in economics and world politics at Hamilton College with Haiti in mind.
More >>