SPORTS
Allison Forbes, Assistant, Alumni Relations
The Forbes Family is a hockey family. We anticipate spending many hours in cold rinks this year as both my husband, John Forbes '97, and son, Wyatt, play hockey. My daughter Delilah and I also enjoys skating. Every year for the past three years, my husband has attempted to build an ice rink in our backyard. This is a weather depending endeavor of course. Some years are better than others. Last year, we made a couple of trips to Babbitt Pavilion, which had a nice layer of ice for some outdoor skating. However, you need to bring shovels to the pavilion just in case it gets covered in snow.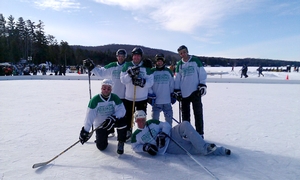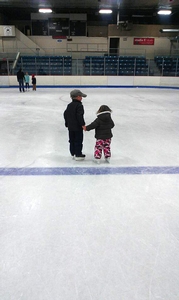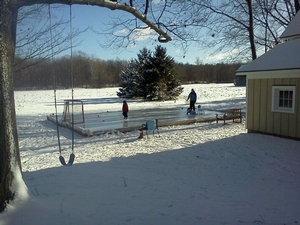 Anh Murphy, Education Counselor, Opportunity Programs
The Winter Olympics were always my favorite event to watch. Not being a very sporty person myself, I would daydream about participating in every event I saw on tv. My favorite was down-hill skiing. I loved watching the skiers fly down the mountain, moving so quickly around each gate, trying to beat the clock. I could imagine the excitement of reaching the bottom and turning to look at my ending time and realizing that I beat the world record and ultimately winning the gold medal.
Gretchen Maxam, Desktop Integration Specialist, Library & ITS
I've always been fascinated by the ice dancers and figure skaters at the Winter Olympics. I love the combination of the artistic beauty and physicality of every move they perform, from their facial expressions to the power of their jumps and lifts. When I was a little girl I pretended to be a figure skating competitor and attempted to twirl and jump my way around the small outdoor ice rink made by our volunteer fire department each winter. If I could live the Olympic dream in Sochi, I would definitely strap on a pair of skates, don myself in the sparkliest sequined outfit and skate my way to gold!
Central New York Snow Traveler's Club
If snowmobiling appeals to you,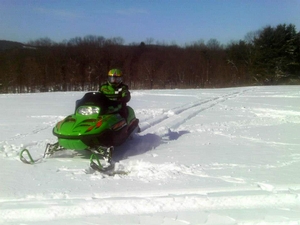 then you might be interested in the Central New York (CNY) Snow Traveler's Club. Jim Melvin of the Physical Plant reports that three snowmobile clubs merged in the 1990's to form the largest club of its kind in New York State. The merged group, WASTA (Waterville Area Snow Traveler's Association) and two others, cover approximately 200 miles of trails south of the New York State Thruway. Because of the vast area covered, they changed their name in 2006 to reflect more accurately who they are.
The snowmobilers travel through Oneida and Madison Counties and stop in destinations that include Solsville, Brookfield, Bridgewater, Deansboro and Kirkland. Their membership averages 300 members per year.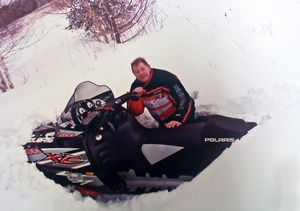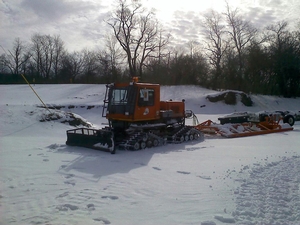 The winter trail system is groomed by three Tucker Sno-Cats class A groomers and drags. One is eight-foot wide and two are ten-foot wide. They also use a Polaris work sled with a four-foot wide drag. Even though the trails are well-groomed, sometimes rides do not go as well as planned. There is the chance that you could get "big time stuck."
Safety of all riders is a primary concern, so they not only keep the trails well-groomed, they also provide a New York State safety course to young and experienced riders each fall.
They also work with the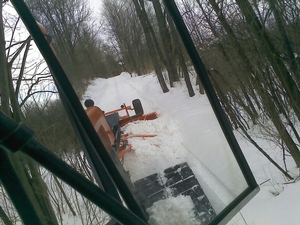 N.Y.S.D.E.C. in the Brookfield forest to develop snowmobile and horse trails. If you're interested in joining the group, talk to Jim Melvin, or check out the Snow Traveler's website: www.cnysnowtravelers.com and enjoy a safe ride across New York State.