Tuesday, September 10
8 p.m., Fillius Events Barn
Jennifer Pashley has published two collections of short stories, States and The Conjurer. Her work has appeared in PANK, New World Writing, and Mississippi Review, who presented her with the MR Prize in Fiction in 2009. She has also edited for publications, most recently presiding as a guest fiction editor for Stone Canoe. She was raised in Central New York by an accordion virtuoso and a casket maker and currently resides in Clinton.

Thursday, September 19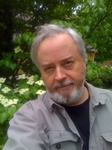 8 p.m., Bradford Auditorium, KJ
Acclaimed author Verlyn Klinkenborg, a member of the editorial board of the New York Times, writes onenvironmental issues in a weekly column, "The Rural Life." The author of several books of non-fiction--including Making Hay, about his family's farm in Iowa, and The Last Fine Time, about a family-run bar in Buffalo--and a novel, Timothy: the Life of an Abject Reptile, he has published widely in The New Yorker, Harper's, Esquire, National Geographic, Mother Jones, and the New York Times Magazine, among others. His most recent book is Several Short Sentences About Writing.

Tuesday, October 15
8 p.m., Fillius Events Barn
David Baker is the highly esteemed author of ten books of poetry, including his most recent collection, Never-Ending Birds. For this collection, he received the Theodore Roethke Memorial Poetry Prize, in addition to receiving fellowships from the Guggenheim Memorial Foundation, the National Endowment for the Arts, and the Pushcart Foundation. At Denison University, he is the Thomas B. Fordham Chair of Creative Writing and also teaches in Warren Wilson College's MFA program.

Wednesday, October 30
8 p.m., Fillius Events Barn
Award-winning experimental writer Gretchen Henderson writes poetry, novels, and critical studies, portions of which have appeared in The Kenyon Review, The Iowa Review, Ploughshares, and the Denver Quarterly. Her first novel, Galerie de Difformité, won the Madeleine P. Plonsker Emerging Writer's Prize, and her second, The House Enters the Street, was runner-up for the AWP Award series. She is currently working on a book, Ugliness: A Cultural History, while expanding the "collaborative deformation" of her Galerie de Difformité (participation invited at: difformite.wordpress.com).

Thursday, December 5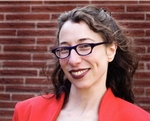 8 p.m., Dwight Lounge
Award-winning scholar, poet, and writer
Lois Leveen
says that she "dwells in the spaces where literature and history meet." Her first novel,
The Secrets of Mary Bowser
, received numerous accolades, including selection as the Target Book Club pick of August, 2012. Leveen earned degrees in history and literature from Harvard, the University of Southern California, and UCLA, and has taught at UCLA and at Reed College. She is a regular contributor to Disunion and the New York Times coverage of the sesquicentennial of the Civil War. Her poetry and essays have appeared in numerous books, literary journals, as well as on National Public Radio. Leveen lives and writes in Portland, Oregon.