4CE53030-CF0C-67E7-7D845E0B5CDEC0DD
E94038B3-07ED-3F14-CF644CAEA209F147
Create a New Backup in Windows 8
Navigate to the Control Panel [Windows+R to open the run command window, type in Control Panel and hit enter].
Select System and Security, and then File History.
On the bottom left you'll see "Windows 7 File Recovery," and clicking that brings you to the Backup and Restore settings from Windows 7.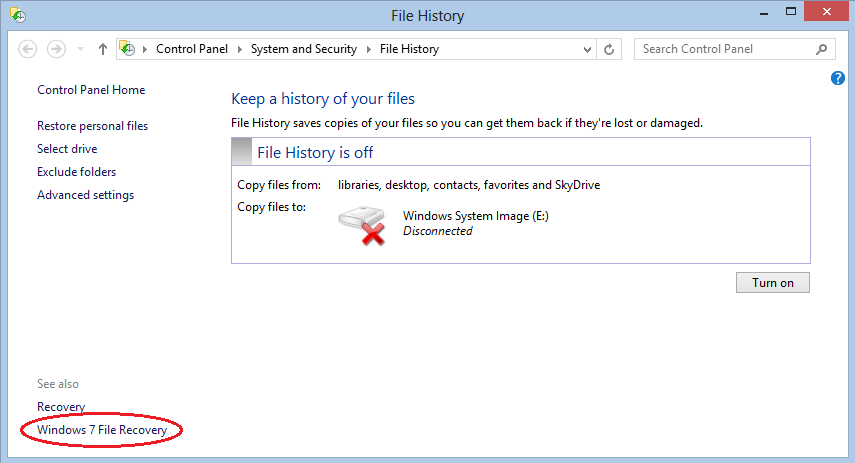 Continue the process from step 2 of the instructions for Windows 7.