On a Macintosh computer, open the Applications folder and launch Image Capture.
Connect the iOS device to the Macintosh via the USB-to-iPad cable.
iTunes will launch by system default and will seek to synchronize your device with the local iTunes library.
You will see two window prompts asking to synchronize the iOS device with the iTunes library, click Cancel on both window prompts.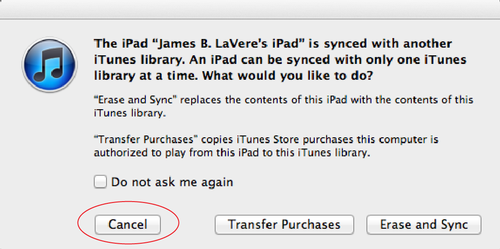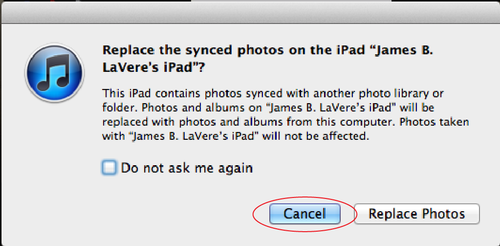 In Image Capture, you will see your iOS device on the left side. Your images will be displayed in the main viewing area on the right.
You can individually select and transfer specific images or all media files. To transfer a single file, click on the specific file and click "Import." To transfer all images, click "Import All". Any image that is transferred will be placed within the Pictures folder, located within the local user directory. (e.g. jlavere/Pictures/). Any videos that is transferred will be placed within the Movies folder, located within the local user directory. (e.g. jlavere/Movies/)