Blackboard Basics
Changing Menu Items
To add items to the main menu, click the + in the top left corner of the menu and select the type of item you would like to add.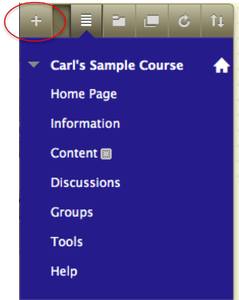 To hide menu items from the student view, click the down arrow next to an item and select Hide Link.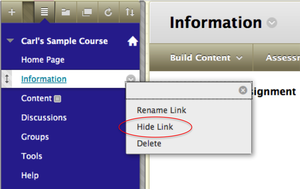 Changing Tool Availability
To choose which tools students will have access to, navigate to Tools in the sidebar and click Hide Link for any tools that you want to remove from the student view.

If you do not see a tool that you want to use, make sure it is available by going to Customization -> Tool Availability. Customization is an option in the Course Management menu.


From the resulting list, uncheck tools that you want to remove, and check tools that you want to include.



Adding Content
Many types of items can be added to content areas in Blackboard. To add content, assessments, or tools to a content area, first create or navigate to the content area and then choose what type of item you wish to add from the Build Content, Assessments, or Tools dropdown menus.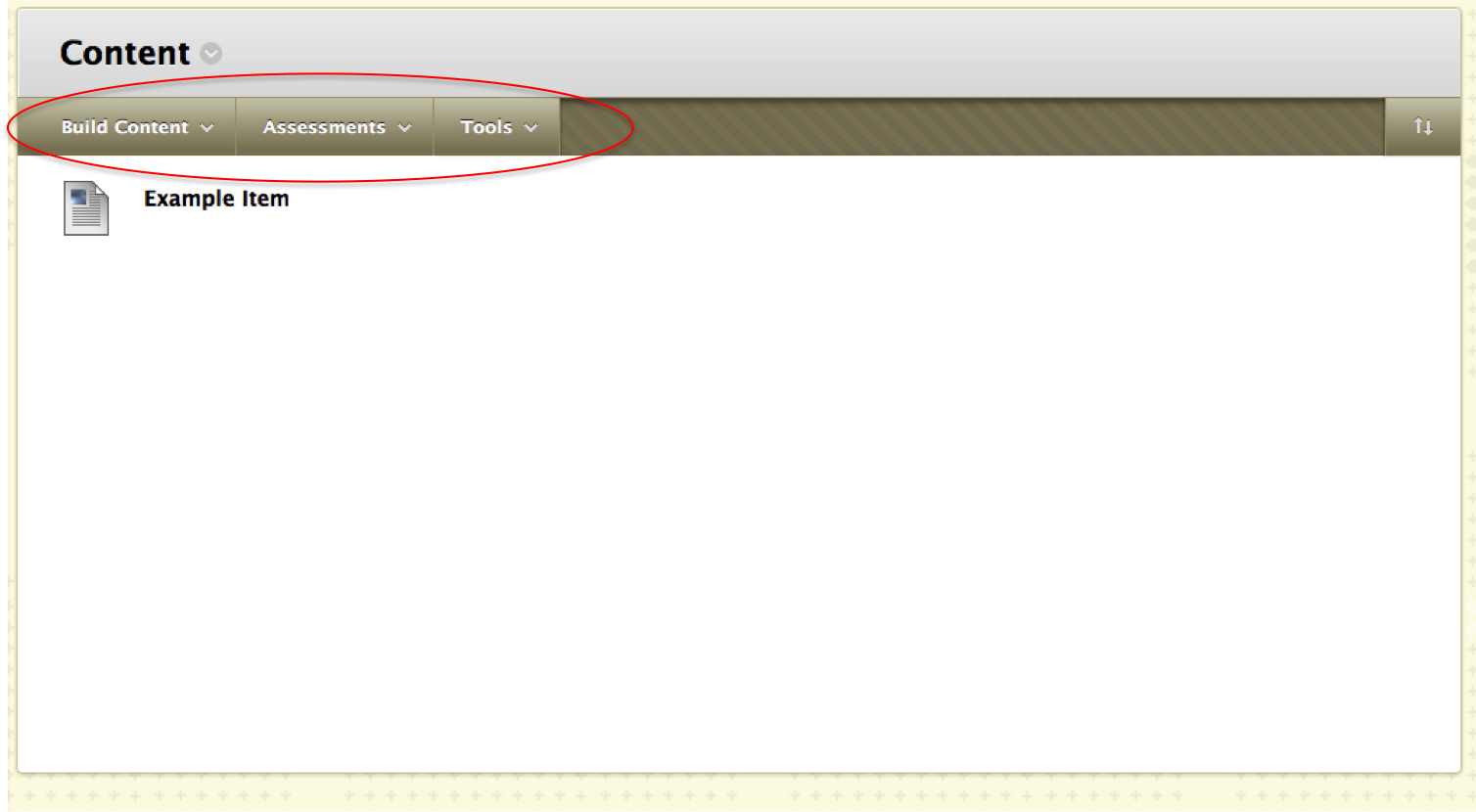 To add streaming video to Blackboard, follow the instructions on using Streamfile and add the link for the video by navigating to Build Content - Web Link and pasting the link from streamfile into the URL field.
Creating Assignments
One of Blackboard's more powerful tools is the Assignment Tool, which provides a way for you to assign work to students, a vehicle for students to submit documents, and a Grade Center column to record scores. To create an assignment, create or navigate to a content area and select Assessments -> Assignment. On the resulting page, add the assignment information, files, points possible, availability, due dates, and recipients. Then click Submit. Students will be able to upload files for you to access and grade using the Grade Center.
Using Groups
To set up groups, first use an existing Group tool link or create a new one. You can then manually create single groups or save time by using the Create Group Set button.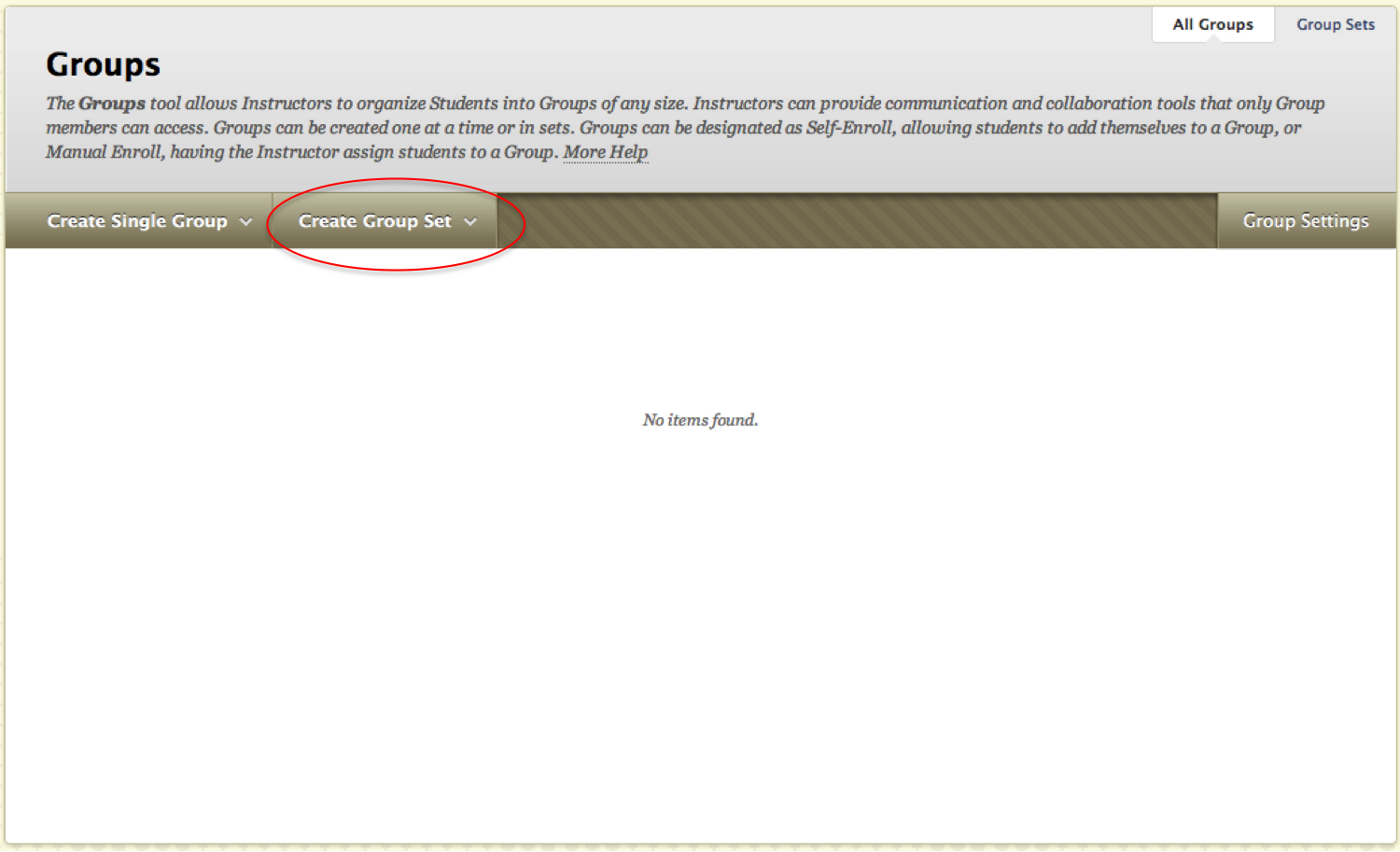 Once you click on the Create Group Set button, select how you want to enroll your students. On the resulting page, add a name and description for the group set and then select the Blackboard tools that you would like to make available to your groups. Next, specify how Blackboard should assign membership to your groups and click the Submit button.