Public Scholarship
Our public scholarship programs use academic study to illuminate the complexity of social problems, the constraints of action, and possibilities for change. These programs help students gain the academic knowledge and relevant skills needed to address persistent social problems in an effective, innovative, and meaningful way. Through conducting research, volunteering in the community, or highlighting connections between the academic realm and the community, public scholarship encourages empathy and understanding to bring the classroom and the community together.

Programs
Funding for students who wish to pursue a research question of their choosing. Students work with a faculty advisor on their project which culminates in a 25-30 page paper and a poster session. More ...
Funding for groups of two to three Hamilton students completing summer research projects under the supervision of one faculty advisor. More ...
Brings speakers with substantial academic and policy experience to give talks on campus through four different program topics, inequality and equity, security, sustainability, and public health and well-being. More ...
These grants provide support to faculty members who wish to incorporate the theory and practice of social change, using the lens of transformational leadership and social innovation. More ...
Youth Polls
An opportunity for students to receive training in polling and to conduct pilot surveys under the guidance of faculty member. The polls are administered by the independent polling firm Zogby International. More...
Hamilton Student Change Maker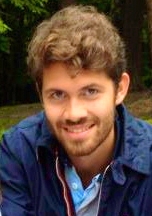 Nicholas Anastasi '15 spent his summer as a Levitt Summer Research Fellow researching government transparency and rhetoric surrounding oil sand development in Alberta, Canada. This region has large petroleum deposits trapped below the ground in a mixture of sand, clay and water. These resources have become increasingly extracted over the decades due to technological advancements in detection and purification. Anastasi collected data on how the oil extraction industry has changed in the past half-century and "zeroed in on the relationship between government and industry," to see how the Canadian authorities make agreements with international corporations. Anastasi's work will ultimately contribute to determining if the government is moving toward sustainable oil sand development and data transparency.