Security Program
Attica! 1971-2011--Reflection, Re-Assessment, and the Prison Today
September 16, 2011, 6:30 p.m.
Read more about the Attica Lecture...
Today the American jail and prison population is 2.3 million--constituting our fourth largest city. The New York State, Attica Prison Uprising of 1971 remains the most important action ever taken by American prison inmates in protesting the conditions of their imprisonment. On September 16, at 6:30 pm in the Chapel, this symposium will bring together prison historians Theresa Lynch and Scott Christianson, Attica inmate-survivor Melvin Marshall, and the current Commissioner of the New York State Department of Corrections, Brian Fischer, to reconsider and reflect up the legacy of Attica, and on the state of the prison system today.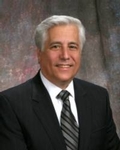 Brian Fischer, Commissioner of the New York State Department of Corrections and Community Supervision, leads the nation's fourth-largest state correctional system and is responsible for the community supervision parolees. Mr. Fischer was appointed Superintendent of the Sing Sing Correctional Facility in 2000 where he implemented a comprehensive transitional pre-release program for inmates with serious mental health needs. Recently Commissioner Fischer has received recognition by a number of organizations: The New York State Bar Association Award for Outstanding Contribution in the Field of Corrections, 2011, The Public Service Award from the Community College Fellowship, City University of New York, 2009, Warden of the Year Award from the North American Association of Wardens and Superintendents for his work at Sing Sing in 2006. In addition, he has been an adjunct professor at both Pace University and John Jay College of Criminal Justice. Commissioner Fischer sits on the Standards Committee of the American Correctional Association, a national accreditation body that sets performance standards for US prisons and jails. He is on the Executive Board of the Association of State Correctional Administrators and a member of the Criminal Justice Advisory Board of St. Thomas Aquinas College.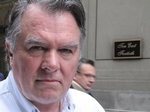 Scott Christianson is an investigative reporter, writer, filmmaker and human rights advocate with deep experience involving Attica. After covering the 1971 Attica prison uprising as a young newspaper reporter, he left daily journalism to devote himself to full-time study, writing and activism involving prisons. While completing his doctoral dissertation on the history of American imprisonment, he headed a state watchdog investigation into another disturbance at Attica in 1976, which became the subject of national news coverage. Dr. Christianson later spent twelve years in various criminal justice policymaking positions in New York state government under Gov. Mario Cuomo. He also championed the cause of compensation for victims (both inmates and staff) of the 1971 Attica bloodbath. The author of hundreds of articles in The New York Times, Washington Post, Wall Street Journal, The Nation and other journals, his numerous non-fiction books include With Liberty for Some: 500 Years of Imprisonment in America; Notorious Prisons; Condemned; Innocent; and others. Some of his scholarly writing has been cited by the United States Supreme Court. He has also directed, written or served as a consultant on documentary films for HBO, PBS, the History Channel, ARTE (France), and WDR (Germany).
Theresa C. Lynch, PhD, is an historian who specializes in the history of the 20th century United States. With degrees from Colby College and Harvard University, and a doctorate in history from the University of New Hampshire, she is currently at work on a book entitled Attica: A Media Event. Dr. Lynch also teaches at the University of New Hampshire Manchester, UNH's urban college that serves a mix of traditional-age and older commuter students. She teaches courses on prisons, crime and punishment, war reporting, the New Deal, Nixon and Watergate, and other themes in U.S. social, political, and media history.

Valerie J. Bunce
September 27, 7:30 p.m.
Read more about Valerie Bunce's Lecture...
Valerie Bunce, the Aaron Binenkorb Professor of International Studies and Professor of Government at Cornell University, presents a lecture titled "When U.S. Democracy Assistance Works" on September 27th at 7:30 pm in the Filius Events Barn. Ms. Bunce's primary and secondary fields are comparative politics and international relations respectively. Her research and teaching address comparative democratization, international democracy promotion (primarily by the U.S.); and inter-ethnic cooperation and conflict, with a geographical focus primarily in east-central Europe, the Balkans and the Soviet successor states. However, her comparative interests extend to Latin America and Sub-Saharan Africa. She is the author of Subversive Institutions: The Design and the Collapse of Socialism and the State (Cambridge University Press, 1999), and her articles have appeared, among others, in the American Political Science Review, Comparative Politics, Comparative Political Studies, Politics and Society and International Organization. Currently she is co-authoring a book with Sharon Wolchik (George Washington University), tentatively entitled: American Democracy Promotion and Electoral Change in Postcommunist Europe and Eurasia. Her awards and grants include, among many others, President, American Association for the Advancement of Slavic Studies (2001-2002), Vice President, American Political Science Association, 2000-2001, Merrill Presidential Scholar Teaching Award: 2003, Recognition by the AAASS and the Slavic Review of having published two of the four most cited articles in the Slavic Review (Newsnet, December, 2004).
Andrew Fiala
March 1, 4:00 p.m.
Read more about Andrew Fiala's lecture...
Andrew Fiala Presents a lecture titled "The Just War Myth: From Bush to Obama" on March 1, 4:00 pm in the Dwight Lounge, Bristol Center. Andrew Fiala is Professor of Philosophy at California State University, Fresno and is also the Director of the Ethics Center at California State University Fresno. At Fresno State, Fiala teaches courses in ethics and applied ethics, including courses on professional ethics and on ethics and criminal justice. He has also taught seminars on the ethics of war and peace.
John Dehn
April 26, 4:15 p.m.

Read more about John Dehn's lecture...
John Dehn, Senior Fellow at the West Point Center for the Rule of Law, U.S. Military Academy, will give a lecture on April 26th at 4:15pm in the Dwight Lounge. Dehn's primary teaching and research interests focus on National Security Law, International Law, Professional Responsibility, Administrative Law, Federal Courts, Criminal Law and Procedure, International Criminal Law, and Constitutional Law. Dehn has previously been a professor at the United States Military Academy and served as a visiting lecturer at Hamilton College during the fall of 2010. Among other publications, he is the author of Institutional Advocacy, Constitutional Obligations and Professional Responsibilities: Arguments for Government Lawyering Without Glasses, Targeted Killing: The Case of Anwar Al-Aulaqi, The commander-in-Cheif and the Necessities of War: A Conceptual Framework, forthcoming in 2011, and The Moral Dimension of Security Outsourcing in The Foundations of Organizational Evil, forthcoming in 2011 with Hamilton Government Professor Dr. Frank Anechiarico.