Prudence Bushnell
"Transformational Leadership in Foreign Affairs, Where Is It?"
September 26, 4:15 p.m. in the Bradford Auditorium (KJ 125)
"The Rwanda Genocide: An After Action Review 20 Years Later"
April 2, 7:30 p.m. in the Bradford Auditorium (KJ 125)
After a successful career in management and leadership training, Ambassador Bushnell joined the U.S. Foreign Service, eventually serving as Deputy Assistant Secretary of State for African Affairs (1993-1996), Ambassador to the Republics of Kenya (1996-1999) and Guatemala (1999-2002), and as Dean of the Leadership and Management School at the Foreign Service Institute (2002-2005). In her current position as CEO of Sage Associates, Prudence Bushnell lectures and consults on a range of international and leadership issues. Her motivational speeches on the importance of personal leadership resonate equally in the private, public, and academic sectors and reflect her experiences as a diplomat, leader and educator.
Ambassador Bushnell's achievements have been recognized through numerous Department of State awards, the Department of Commerce Peace through Commerce Award, the Service to America Career Achievement medal and three honorary doctoral degrees. The Nairobi Mission Award for Heroism noted her community's response to the 1998 Al Qaeda bombing of the US embassy in Nairobi, Kenya. Glamour magazine named her one of the Top Ten Women of the Year and Vanity Fair magazine featured her in its Hall of Fame in 1998. Her efforts to bring attention to the 1994 genocide in Rwanda were featured in the 2005 film, Sometimes in April, in which she is portrayed by actress Debra Winger. She is one of three ambassadors highlighted in the National Geographic special, Inside an Embassy. In 2010, Ms. Bushnell was given the Rising Voice of Woman Award by the International Women's Associates of Chicago.
Ambassador Bushnell's written works on leadership and terrorism have been published by the Cambridge University Press and the Foreign Service Journal. She is sought out as a public speaker and applauded by Hamilton College students who attended her class on "Africa's Lessons for Our Future," which she designed as the 2010 Sol M. Linowitz Visiting Professor of International Relations. She is a frequent guest on television and radio news programs. Born in Washington, D.C., and educated in Germany, France, Pakistan and Iran, Ms. Bushnell holds a Bachelor's Degree in Liberal Arts and a Master's Degree in Public Administration.
Jamie Fader, "Community Reentry of Inner-City Youth: The Limits of Deterrence"
October 8, 7:30 p.m. in the Fillius Events Barn
Prior to receiving her Ph.D. with Distinction in Sociology from the University of Pennsylvania, Jamie Fader studied Sociology at the University of Delaware (M.A., 1997) and the University of Florida (B.A., 1993). Currently an Assistant Professor at UAlbany's School of Criminal Justice, much of her research interests include Corrections, Juvenile Justice, Race Class Crime & Justice, Prisoner Reentry, and Desistance.
Drawing upon more than three years of participant observation and repeated in-depth interviews with 15 young men of color from returning to Philadelphia from a juvenile reform school, Fader maps the disjuncture between the intentions they articulated shortly before their release and the realities they faced upon their return. Few were able to follow through with the concrete reintegration plansdeveloped in conjunction with their counselors. Fader repeatedly witnessed their hopes and expectations for employment, education, family, and "falling back" – avoiding trouble – dashed shortly after returninghome. She analyzes the reasons why things fell apart so quickly and in so many ways and why they expected their circumstances to be changed upon their return.
Fader is an assistant professor in the School of Criminal Justice at the University at Albany. She earned her Ph.D. in sociology at the University of Pennsylvania in 2008. She is the author of Falling Back: Incarceration and Transitions to Adulthood among Urban Youth (Rutgers University Press, 2013), based on over three years of ethnographic research with young men of color on the cusp of adulthood and incarcerated at a rural reform school designed to address "criminal thinking errors." Fader observed these young men as they transitioned back to their urban Philadelphia neighborhoods, resuming their daily lives and struggling to adopt adult masculine roles. More recently, she has returned to Philadelphia to interview active drug sellers about their perceptions of legal and illegal work in the context of the Great Recession.
Eban Goodstein, "Good Work in Hot Times: Building Sustainability Careers in Business and Policy"
October 10, 4:15 p.m. in the Red Pit (KJ 127)
Goodstein, who received his Ph.D. in Economics at the University of Michigan, is the author of a college textbook, Economics and the Environment, (John Wiley and Sons, 2010) now in its sixth edition; Fighting for Love in the Century of Extinction: How Passion and Politics Can Stop Global Warming (University Press of New England, 2007); and The Trade-off Myth: Fact and Fiction about Jobs and the Environment (Island Press, 1999). Articles by Goodstein have appeared in, among other outlets, The Journal of Environmental Economics and Management, Land Economics, Ecological Economics, and Environmental Management. His research has been featured in The New York Times, Scientific American, Time, Chemical and Engineering News, The Economist, USA Today, and The Chronicle of Higher Education.
He serves on the editorial board of Sustainability: The Journal of Record, and Environment, Workplace and Employment, and is on the steering committee of Economics for Equity and the Environment. He is also a member of the board of directors of the Follett Corporation, and is on the advisory committee for Chevrolet's Clean Energy Initiative. In addition Goodstein directs two national educational initiatives on global warming: Campus to Congress (C2C) Fellows and The National Climate Seminar. In recent years, he has coordinated climate education events at over 2,500 colleges, universities, high schools, and other institutions across the country.
Jen Kleindienst '09, "Challenges and Successes of Promoting Campus Sustainability"
October 21, 7:30 p.m. in the Red Pit (KJ 127)
A Hamilton alumnae, Jen Kleindienst '09 began as Wesleyan's first Sustainability Coordinator in July 2012. Passionate about building a more sustainable world, she works to coordinate sustainability efforts between students, faculty, staff, and administrators, and create new programs to foster sustainable thinking and acting. Before coming to Wesleyan, Jen worked in the sustainability offices at Tufts University, St. Michael's College, and MIT. Jen holds an M.S. in Environmental Studies from Antioch University New England and a B.A. in Public Policy from Hamilton College.
Luis Vivanco, "Reconsidering the Bicycle"
October 24, 7:30 p.m. in the Fillius Events Barn
Luis Vivanco is a Cultural Anthropologist, Director of UVM's Global and Regional Studies Program, and Founding Director of UVM's Global Studies Program. He holds an A.B. in Religion from Dartmouth College (1991), and M.A. (1995) and Ph.D. (1999) degrees in Cultural Anthropology from Princeton University. He came to UVM in 1997 as a New England Board of Higher Education Dissertation Write-up Fellow, and began as Assistant Professor in 1999. In 2005, he was awarded tenure and promoted to Associate Professor.
His scholarship focuses on understanding the cultural and political aspects of environmental change and efforts to "save nature" through environmental social movements. He has published several books on different aspects of this research, including Green Encounters: Shaping and Contesting Environmentalism in Rural Costa Rica (Berghahn Books, 2006), and (as co-editor with Rob Gordon) Tarzan was an Ecotourist…And Other Tales in the Anthropology of Adventure (Berghahn Books, 2006). He is currently writing a new book on urban bicycle mobility called Reconsidering the Bicycle: An Anthropological Perspective on a New (Old) Thing (Routledge Press, 2013). His research has also been published in various journals (American Anthropologist, Ethnology, Alternatives Journal, The Ecologist) and books on democracy and environmentalism; Central American transitions; reconstructing conservation; tourism; religion and cinema; and ecocinema studies.
He has received a number of prestigious awards to support his ethnographic research on environmentalism, ecotourism, and most recently bicycles and mobility, including: Wenner-Gren Foundation for Anthropological Research, MacArthur Foundation, Mellon Foundation, the New England Board of Higher Education, and the U.S. Department of Transportation. He has also received a National Endowment for the Humanities grant to attend a cultural studies institute at the East-West Center (University of Hawai'i) and a Fullbright Scholar Award to teach at the University of Costa Rica.
Tim Colton, "Political Leadership after Communism"
November 4, 7:30 p.m. in the Fillius Events Barn
Timothy J. Colton is Morris and Anna Feldberg Professor of Government and Russian Studies and the Chair of the Department of Government. His main interest is Russian and post-Soviet government and politics. He is the author of The Dilemma of Reform in the Soviet Union (1986); Moscow: Governing the Socialist Metropolis (1995), which was named best scholarly book in government and political science by the Association of American Publishers; Transitional Citizens: Voters and What Influences Them in the New Russia (2000); and Popular Choice and Managed Democracy: The Russian Elections of 1999 and 2000 (with Michael McFaul, 2003).
He is currently writing a book on the statecraft of Boris Yeltsin and coordinating a joint project on the post-Communist state. He was a fellow at the Woodrow Wilson International Center for Scholars, a member of the Joint Committee on Soviet Studies of the Social Science Research Council and the American Council of Learned Societies, and vice-chairman of the National Council for East European, Russian, and Eurasian Research. He is currently a member of the editorial board of World Politics and Post-Soviet Affairs.
Robert Frank, "Success and Luck"
November 5, 7:30 p.m. in the Chapel
Robert H. Frank is the Henrietta Johnson Louis Professor of Management and Professor of Economics at Cornell's Johnson Graduate School of Management and the co-director of the Paduano Seminar in business ethics at NYU's Stern School of Business. His "Economic View" column appears monthly in The New York Times. He is a Distinguished Senior Fellow at Demos. He received his B.S. in mathematics from Georgia Tech, then taught math and science for two years as a Peace Corps Volunteer in rural Nepal. He holds an M.A. in statistics and a Ph.D. in economics, both from the University of California at Berkeley. His papers have appeared in the American Economic Review, Econometrica, Journal of Political Economy, and other leading professional journals.
His books, which include Choosing the Right Pond, Passions Within Reason, Microeconomics and Behavior, Principles of Economics (with Ben Bernanke), Luxury Fever, What Price the Moral High Ground?, Falling Behind, The Economic Naturalist, and The Darwin Economy, have been translated into 22 languages. The Winner-Take-All Society, co-authored with Philip Cook, received a Critic's Choice Award, was named a Notable Book of the Year by The New York Times, and was included in Business Week's list of the ten best books of 1995. He is a co-recipient of the 2004 Leontief Prize for Advancing the Frontiers of Economic Thought. He was awarded the Johnson School's Stephen Russell Distinguished teaching award in 2004, 2010, and 2012, and its Apple Distinguished Teaching Award in 2005.
Milton Heumann, "Policing, Racial Profiling, and the New York Police Department's Use of Stop and Frisk"
November 7, 4:15 p.m. in the Science Center Auditorium (SCCT G027)
Milton Heumann is a renowned professor of Political Science at Rutgers University. He received his B.A. from Brooklyn College and his M.Phil. and Ph.D. from Yale University. He taught at the University of Michigan before joining the Rutgers faculty in 1981. He has spent many semesters as a Visiting Lecturer and Guggenheim Fellow at Yale Law School. He was chair of the Political Science Department of Rutgers from 1997 - 2003. His principal research interests are in the area of legal process, criminal justice and civil liberties. This lecture was sponsored by the Arthur Coleman Tuggle Fund.
Jon Isham, "Social Entrepreneurship: How to Teach It and What Students Should Expect to Learn"
December 3, 7:30 p.m. in the Bradford Auditorium (KJ 125)
Jonathan Isham Jr. is Director of Environmental Studies, Faculty Director of the Middlebury Center for Social Entrepreneurship, and Professor of Economics at Middlebury College. Jon serves on advisory boards for Focus the Nation, Climate Counts, and the Vermont Governor's Commission on Climate Change and is an advisor to Vice President Gore's Climate Project, 1Sky and the Presidential Climate Action Project. He is also a co-founder of Brighter Planet, a Middlebury-based company that helps individuals and organizations to do their part to fight global warming and build a clean-energy future. In collaboration with many Middlebury students, he has integrated service learning into many of his economics and environmental studies courses. His most recent courses include 'Social Entrepreneurship and Social Justice,' 'Social Entrepreneurship in the Liberal Arts, 'and 'Special Topics in Environmental Economics'.
Paul Linser, "Malaria: Its Historic Impact on Mankind and the Battle to Stop the Devastation"
February 27, 4:15 p.m. in the Kennedy Auditorium (Science Center G027)
Dr. Paul Linser, professor of Anatomy and Cell Biology at the University of Florida, will present a lecture titled "Malaria: Its Historic Impact on Mankind and the Battle to Stop the Devastation," as part of the Levitt Center Speaker Series.
Currently, Linser and his colleagues are building a comprehensive physiological model of larval mosquito gut function in relation to its relatively unique alkaline digestive strategy. Mosquitoes are the number one threat to human health according to the World Health Organization with Malaria alone killing 3,000 children per day. Hence their investigations of larval mosquito biology have the potential to generate new control strategies and to help alleviate the burden of diseases vectored by mosquitoes.
Christopher Dickey, "Policing, Politics, and Paranoia in Post 9/11 America"
March 6, 4:15 p.m. in the Dwight Lounge (Bristol Center)
Christopher Dickey, Paris Bureau Chief and Middle East Regional Editor for The Daily Beast, will present a lecture titled "Policing, Politics and Paranoia in Post 9/11 America," as part of the Levitt Center Security Program. Dickey previously worked for Newsweek Magazine in the same position, and The Washington Post as Cairo Bureau Chief and Central America Bureau Chief. He is an award winning author who has written several books and whose work has appeared in many publications. He is a frequent commentator on CNN, MSNBC, and National Public Radio.
William Lands, "Put Basic Science into Your Personal Health"
April 16, 7:30 p.m. in the Chapel
William Lands was Professor of Biochemistry at the University of Michigan (1955-1980) and the University of Illinois (1980-1991) where he studied the metabolism of fats, phospholipids, and prostaglandins. He authored over 250 papers and the book, Fish, Omega-3 and Human Health, 2nd Edition, updated in 2005 from the 1985, Fish and Human Health. One of the world's 1000 most cited scientists in 1965-1978, he received numerous awards including the 1969 Glycerine Research Award, the 1979 Verhagen Lectureship at Rotterdam University, honorary membership in the Australian Rheumatism Association, the Pfizer Biomedical Research Award (1985), the AOCS-Supelco Lipid Research Award (1997), the ISSFAL Lifetime Achievement Award (2006) and selection as a Fellow of the American Association for the Advancement of Science, the Society for Free Radical Biology and Medicine and the American Society for Nutrition. After retiring from university teaching, he directed the basic research program at the National Institute on Alcohol Abuse and Alcoholism (1990-1997) and served as Senior Scientific Advisor to the Director (1997-2002). He is now fully retired and serves on the board of directors of Omega Protein, Inc.
He will be lecturing on how to "Put Basic Science into Your Personal Health." Many molecular mediators and processes combine in complex networks of signals and responses that make our daily lives. Careful, systematic handling of what we know can identify problems that might be prevented and how that might be done. Omega-3 and omega-6 nutrients are vitamin-like compounds that form an amazingly large set of hormone-like mediators that act on receptors found in nearly every tissue of the human body. Those receptor responses often are more intense with n-6 than n-3 mediators, and imbalanced actions move us from healthy physiology to pathophysiology and impair one's sense of well-being. Problems linked to over-active omega-6 mediators include heart attacks, atherosclerosis, thrombosis, arrhythmia, stroke, immune-inflammatory disorders, asthma, arthritis, cancer proliferation, obesity, psychiatric disorders, depression, suicide, homicide, headaches, oppositional behavior, unproductive workplace behaviors and length of stay in hospitals. People who eat foods with less omega-6 and more omega-3 lower the incidence of disorders driven by over-active omega-6 mediators. Prescriptions are not needed to make informed food choices, and healthy people do not need to pay for treatment when disorders have been prevented.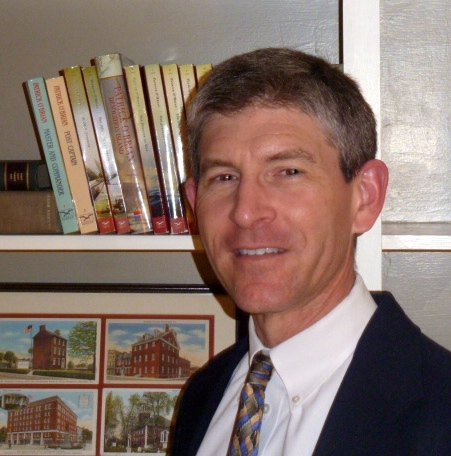 Peter Oppenheimer, "Aspects of Arctic Climate Change and Marine Geo-Engineering"
April 7, 4:10 p.m. in the Red Pit (KJ 127)
Peter Oppenheimer, Section Chief of the NOAA General Counsel Office International Section since 2006, oversees an office that provides legal counsel to NOAA and other federal agencies — including the Department of State, the Department of the Interior, the Environmental Protection Agency, and the Office of the U.S. Trade Representative—on international environmental and oceans law, particularly the Law of the Sea Convention. Mr. Oppenheimer has participated in the negotiation, amendment or implementation of numerous international agreements that address vessel pollution, shipwrecks, ocean dumping, seabirds, and marine scientific research, among others. He currently serves as the principal legal adviser on the U.S. delegation to the Arctic Council's working group on the Protection of the Arctic Marine Environment.
Jody Roberts, "Sensing Change: How Art and Science work to Communicate Environmental Change"
April 23, 4:10 p.m. in the Red Pit (KJ 127)
Jody Roberts, PhD, is a Sigma Xi Distinguished Lecturer who is on the Research Faculty at Drexel University's Center for Science, Technology & Society and is Director of the Center for Contemporary History and Policy at the Chemical Heritage Foundation (CHF) in Philadelphia.
Roberts' work explores the intersections of emerging molecular sciences and public policy and the ways in which tensions brought about between the two get resolved. He received advanced degrees in science and technology studies from Virginia Tech, where he cultivated an interest in the practice of the molecular sciences and the ways in which they are shaped by internal architecture and design (e.g., technologies of the laboratory) and the politics of the broader world (e.g., chemical regulations). Those interests became the basis for the projects that formed CHF's Environmental History and Policy Program, which explores social, technical, and policy innovations for governing molecules. Before becoming the first manager of the Environmental History and Policy Program, he was the Charles C. Price Fellow and Gordon Cain Fellow at CHF. Roberts is a senior fellow in the Environmental Leadership Program. He also lectures in the History and Sociology of Science Department at the University of Pennsylvania and in the Center for Public Policy at Drexel University. Roberts holds an undergraduate degree in chemistry from Saint Vincent College.