News From the Library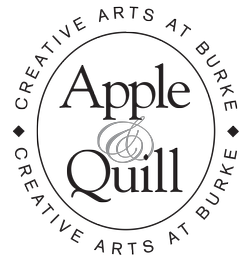 Apple & Quill: Creative Arts at Burke
By Lisa Forrest
August 12, 2013
Burke Library is pleased to introduce Apple & Quill, a new creative arts series focusing on creative writing, music, and the visual arts. With support from Hamilton's Digital Humanities Initiative (DHi), this series will be recorded and archived for future teaching and research opportunities. This fall, the series will feature students and faculty from Hamilton's own creative writing community. "We think the library is the perfect venue for literary and artistic events, especially with the recent renovations to the library's space," says Reference and Outreach Librarian, Kristin Strohmeyer. The series will take place in the atrium of the library, which has been reconfigured to better accommodate public gatherings. Each event will feature two writers from Hamilton College's writing community, along with open mic slots for audience members who wish to share their work. All events will start at 7:00 p.m.
Apple & Quill: Creative Arts at Burke
September 11: Naomi Guttman and Nick Geisler
October 9: Tina Hall and Sarah Sgro
November 13: Doran Larson and Emma Laperruque
December 11: Jane Springer and Kina Viola
For questions about any of the events, please contact Lisa Forrest, Director of Research and Instruction Services, at lforrest@hamilton.edu.