News From the Library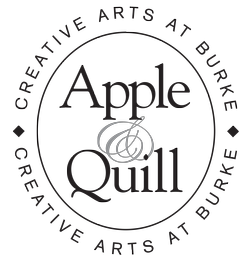 Apple & Quill Features Naomi Guttman and Nick Geisler
By Lisa Forrest
August 28, 2013
Burke Library is pleased to introduce Apple & Quill, a new creative arts series focusing on creative writing, music, and the visual arts. With support from Hamilton's Digital Humanities Initiative (DHi), this series will be recorded and archived for future teaching and research opportunities.
This semester's programming begins on Wednesday, September 11 at 7:00 p.m. in the Burke Library Commons, and will feature professor of English, Naomi Guttman and Nick Geisler '14. A limited number of open mic slots will be available.
Naomi Guttman was born and raised in Montreal. In 1992, her book Reasons for Winter won the A.M. Klein Award for Poetry and was short listed for The League of Canadian Poets' Pat Lowther Memorial Award. She has received two grants from the Canada Council for the Arts as well as a grant from the Constance Saltonstall Foundation for the Arts, and the Artist's Fellowship from the New York Foundation for the Arts. Wet Apples, White Blood, published by McGill-Queen's University Press, was co-winner of the Adirondack Center for Writers' Best Book of Poems for 2007. Guttman teaches English and creative writing at Hamilton College in Clinton, New York.
Nick Geisler is a senior who hails from both Ithaca, NY and Statesboro, GA. A biker, traveler, and avid music lover, Nick recently returned from 4 months studying rap in Dakar, Senegal, and a six week bicycle trip across the country. At Hamilton, he plays rugby, works for the radio station WHCL, and attempts to help people with computer issues at Burke library.
For questions about the event, please contact Lisa Forrest, Director of Research and Instruction Services.