News From the Library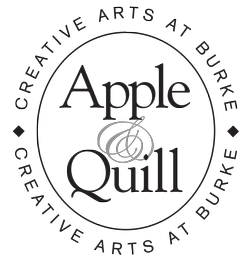 Apple & Quill Features Tina Hall and Sarah Sgro
By Lisa Forrest
October 4, 2013
Apple & Quill, the library's new Creative Arts series, is pleased to feature Tina Hall, Associate Professor of English and Sarah Sgro, class of 2014. The event will take place on Wednesday, October 9 at 7:00 p.m. in the Burke Library Commons. Open mic slots will be available and refreshments will be served. We hope to see you there!
Tina May Hall is a fiction writer who loves monsters, fairy tales, and dark chocolate. Her collection of short stories, The Physics of Imaginary Objects, won the 2010 Drue Heinz Literature Prize. Her stories have appeared in 3rd Bed, Quarterly West, Black Warrior Review, Descant, The Collagist, and other journals. She lives in a creaky old house
populated by coal-black mice and cocoa-pilfering ghosts.
Sarah Sgro is a senior from Rye Brook, NY who enjoys writing that confronts such themes as family, fertility, and sexuality in raw and unconventional ways. This past summer, she received an Emerson grant allowing her to study the domestic grotesque in contemporary fiction and poetry, a genre she is continuing to explore in her Honors seminar. In July of 2012, she attended the New York State Summer Writers Institute at Skidmore College and participated in poetry workshops led by Campbell McGrath, Rosanna Warren, and Peg Boyers. She studied in Rome, Italy during the second half of her junior year, encouraging her desire to one day be an adept consumer of food and wine. More than most things, she enjoys playing Jenga, studying the menus of her favorite restaurants, and singing folk songs with her best friends.