News From the Library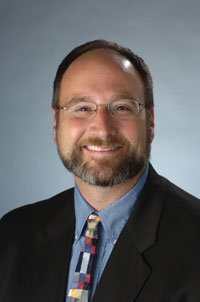 David Lankes to deliver Fall 2013 Couper Lecture
By Kristin Strohmeyer
October 1, 2013
"What can Higher Education learn from Libraries?"
R. David Lankes, Syracuse University, will deliver the Fall 2013 Couper lecture on Thursday, October 10, at 4:15 p.m. in the Taylor Science Center G027-Kennedy Auditorium. Lankes, professor and Dean's Scholar for the New Librarianship at Syracuse University's School of Information Studies and the director of the Informaiton Institute of Syracuse, will explore the larger shift in higher education from preparing students for their first job, to being an institution of lifelong learning. He will focus on how existing approaches in libraries actually provide models for htis transformation.
All are welcome to attend. Attendance is free. Directions may be found here: https://my.hamilton.edu/admission/visiting/directions.
Sponsored by Burke Library, the Dean of Faculty, and Phi Beta Kappa.