News From the Library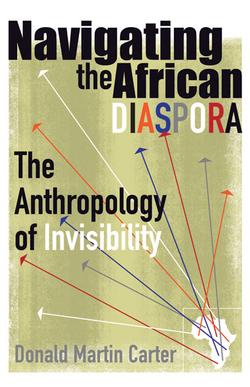 Faculty eBook of the Week: Navigating the African Diaspora by Donald Carter
By Lynn Mayo
December 2, 2013
Navigating the African Diaspora: The Anthropology of Invisibility by Donald Carter (University of Minnesota Press, 2010).
Carter examines invisibility in its various forms, from social rejection and residential segregation to war memorials and the inability of some groups to represent themselves through popular culture, scholarship, or art. "Carter urges us to think about diasporic journeys and sojourns not as temporary conditions but as 'states of being' for many of the world's peoples." — Charles Carnegie, author of Postnationalism Prefigured: Caribbean Borderlands
Check out our growing collection of Hamilton Faculty eBooks.