News From the Library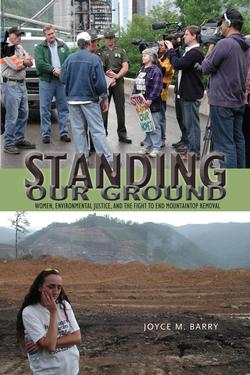 Faculty eBook of the Week: Standing Our Ground: Women, Environmental Justice, and the Fight to End Mountaintop Renewal by Joyce Barry
By Lynn Mayo
November 10, 2013
Standing Our Ground: Women, Environmental Justice, and the Fight to End Mountaintop Renewal by Joyce Barry (Ohio University Press, 2012).
"Barry exposes the coal industrys harsh effects on working-class women in Appalachia, revealing the symbiosis between gender oppression and environmental destruction. No passive victims, the women she profiles have become leading advocates for alternative energy." - Ms. Magazine
Check out our growing collection of Hamilton Faculty eBooks.