News From the Library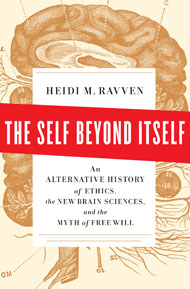 Faculty eBook of the Week: The Self Beyond Itself by Heidi Ravven
By Lynn Mayo
October 21, 2013
The Self Beyond Itself: An Alternative History of Ethics, the New Brain Sciences, and the Myth of Free Will by Heidi Ravven (New Press, 2013).
Professor Ravven illustrates the results of today's research in neuroscience, philosophy, and psychology with real-life examples. Taking readers from elementary school classrooms to Nazi concentration camps, Ravven demonstrates that it is possible to build a theory of ethics that doesn't rely on free will yet still holds both individuals and groups responsible for the decisions that help create a good society.
Check out our growing collection of Hamilton Faculty eBooks.