News From the Library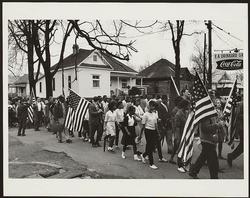 "I, too, am America." -- Langston Hughes
By Lynn Mayo
March 20, 2014
Announcing a new digital collection available for scholars of African American history, politics and culture - Federal Surveillance of African Americans.
Between the early 1920s and early 1980s, the Justice Department and its Federal Bureau of Investigation engaged in widespread investigation and surveillance of persons and organizations deemed politically suspect. The FBI case files for this period show that black radicalism was one of the major preoccupations of the Bureau.
Includes the FBI files on Malcolm X, Marcus Garvey, W.E.B. Du Bois, Paul Robeson, the NAACP, the National Negro Congress, and many more.

Coverage: 1920-1984