News From the Library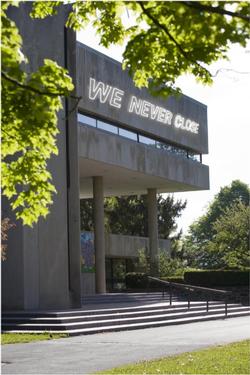 Library Now Open 24 Hours
By Kristin Strohmeyer
December 8, 2013
Beginning on Sunday, December 8 at 10am, the library will remain open 24 hours a day until Friday, December 20 at 5pm.
Please DO:
• Join us for snacks Sunday-Thursdays from 9-11pm in the Staff Lounge.
• Work on a jigsaw puzzle or coloring page in the Library Commons
• Clear out of the classrooms from 8am until 4pm during the last week of classes (they are still being held in those rooms).
• Contact the Help Desk for last minute technical support.
• Throw away your garbage.
• Be respectful of those studying around you.
• Eat well.
• Get some sleep. Preferably in a bed.
Please DON'T:
• Bring your messy food, coffee maker or sleeping bag.
• Leave belongings at a computer desk or in a classroom (don't camp out!).