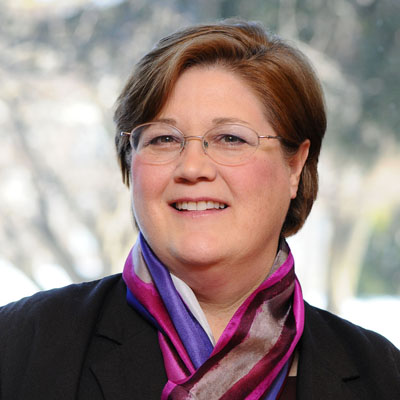 Glynis Asu
Research and Instructional Support Librarian
gasu@hamilton.edu
315-859-4482
PHOTO: BY MARIANITA PEASLEE
Glynis Asu is the Instructional Support and Liaison Librarian for Mathematics and the Sciences at Burke Library. She received her B.S. in Natural Resources with certification in Environmental Education and her A.M.L.S. from the University of Michigan, and served as Medical Reference Librarian at the Medical College of Wisconsin for 10 years prior to coming to Hamilton in 1994.
Current Interests and Activities
Recent projects include development of information literacy across the curriculum including the First Year Experience, and the Sandbox Initiative to experiment with innovations in teaching and learning. She is on the advisory board of the Digital Humanities Initiative, a member of the Campus Planning Committee, and is on the steering committee for the Network for Teaching and Learning. She is the Hamilton College liaison for the Eastern New York Chapter of the Association of College and Research Libraries.