---



January 2014
From the Editor

- Maureen Scoones

Welcome back and Happy New Year!

In this issue, Dave Smallen provides an update on the Library/ITS merger. As usual, labs and classrooms were reimaged during the break; Nikki Reynolds details the changes. You'll also find tips for managing your list of courses in Blackboard, information about password managers, and information about upcoming changes to our HillConnect environment. Best wishes for a great semester!


Bowling Together

- Dave Smallen

In September 2013 President Stewart formally announced that the Library and ITS would be combined under one leader. In the ensuing several months, the members of the two organizations have been meeting to help define this new entity (for now we call it: Library and Information Technology Services (LITS)). What follows is a progress report on our work. More...
Labs, Classrooms and Software services: updated over the break

- Nikki Reynolds

All podium computers were refreshed: Your first time login will be slower than normal; If using a Mac, you will need to set up "mirroring" the first time you login, More...
Manage Your List of Courses in Blackboard


- Deborah Reichler

Are you annoyed by a long list of out-of-date courses in your My Courses module in Blackboard? You can configure the display of courses in several different ways, including the new "Group by Terms" options. This organization is the default display in the Courses tab in My Hamilton, but you can easily set this up in My Blackboard as well. Here's how ...


Are You the GateKeeper? Password Managers and You

- Ryan Coyle

In last month's newsletter article, I talked about the importance of not recycling passwords. To rehash quickly, reusing passwords is generally a bad idea. I likened it to changing the locks on your house to all use the same key and then when you lose a key, only re-keying the front door. Sure, the front door is safe, but what about the back door and garage door? In our haste, many times we forget where we've re-used the same password. It's the same thing. More...

HillConnect Announcements
- Jesse Thomas
New sign-in page coming to HillConnect
Google announced that within the next four weeks the custom sign-in page at http://hillconnect.hamilton.edu will be updated to be consistent across all services (Email, Calendar, Drive, etc.) More...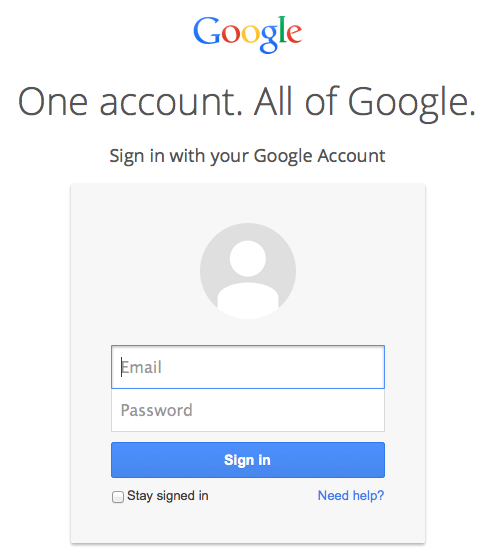 Google Talk client for Windows being discontinued
Google also announced that it's ending support for the Windows Google Talk client. Around the end of January, users will begin to see notifications within the program about the forthcoming change and connections will continue to work until the service is officially retired around March. More...
Web Editing Class Schedule

- Maureen Scoones
SiteManager classes and working sessions continue to be offered. Whether creating a page for your administrative office, academic department, student organization, or your own professional page, SiteManager, Hamilton's own web editing tool, can be used to create your web presence. Check the ITS webpage for the current class schedule.
---
All past issues of the ITS Newsletter are available on our website.
back to top