Plug the external hard drive into the computer. Select the Applications folder from the Dock or the Finder window. From within the Applications folder, select the Utilities folder and then select the Disk Utility application from there.

The Disk Utility window will now open. In this window, double click the name of the attached external hard drive, which will appear in the list of memory locations and partitions at the left of the window.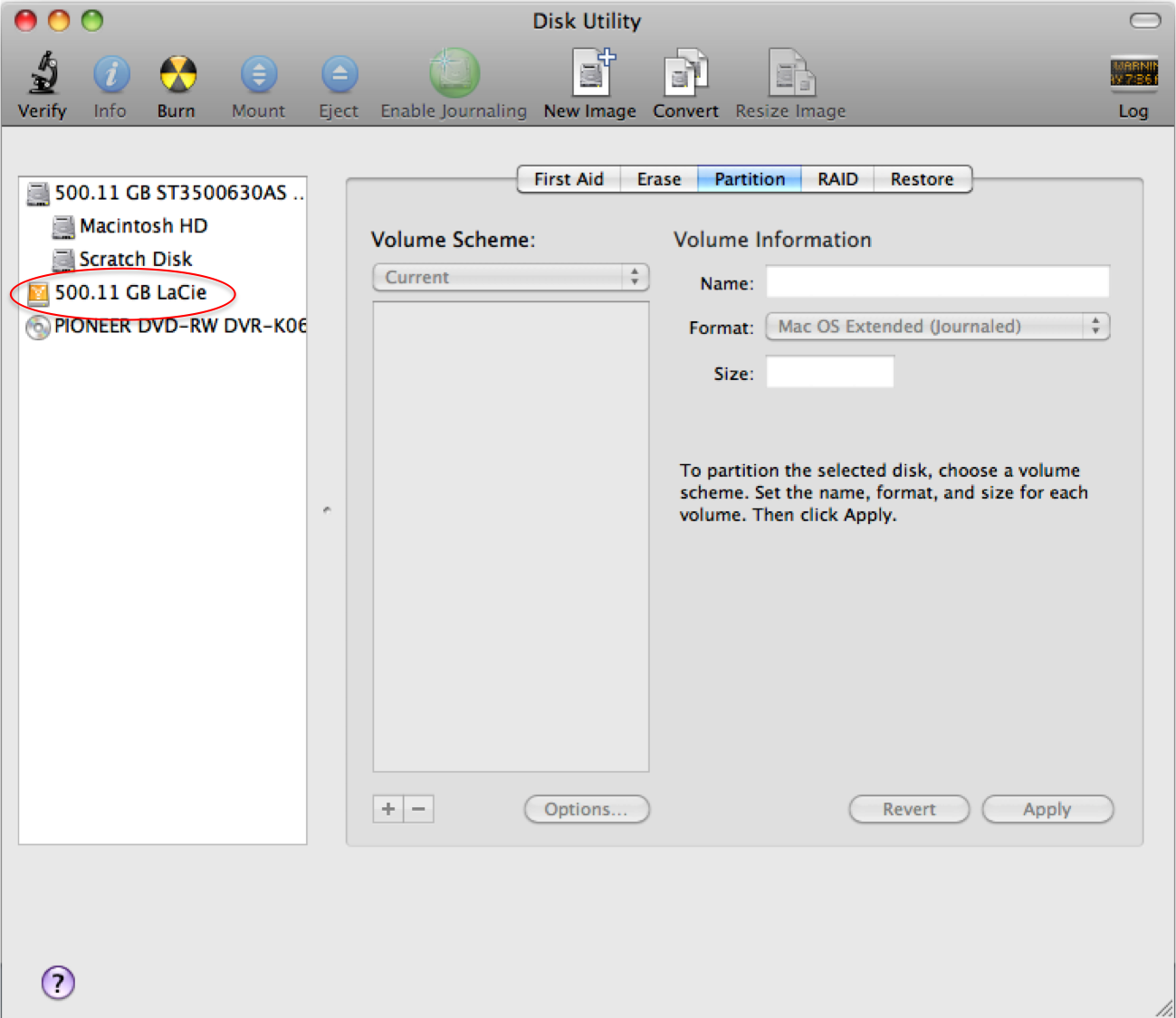 If you're not partitioning your hard drive, select the Erase tab at the top of the window. If you are partitioning your hard drive, that process is covered further in the Formatting an External hard drive for Users Working with Both Platforms guide. In the Erase tab, make sure the selected format is the correct one. The Mac OS Extended (Journaled) is the default for Mac users. Then go ahead and name your hard drive. This way it will be easier to recognize on the desktop. After you've ented the name and selected your format, click the Erase button at the bottom right.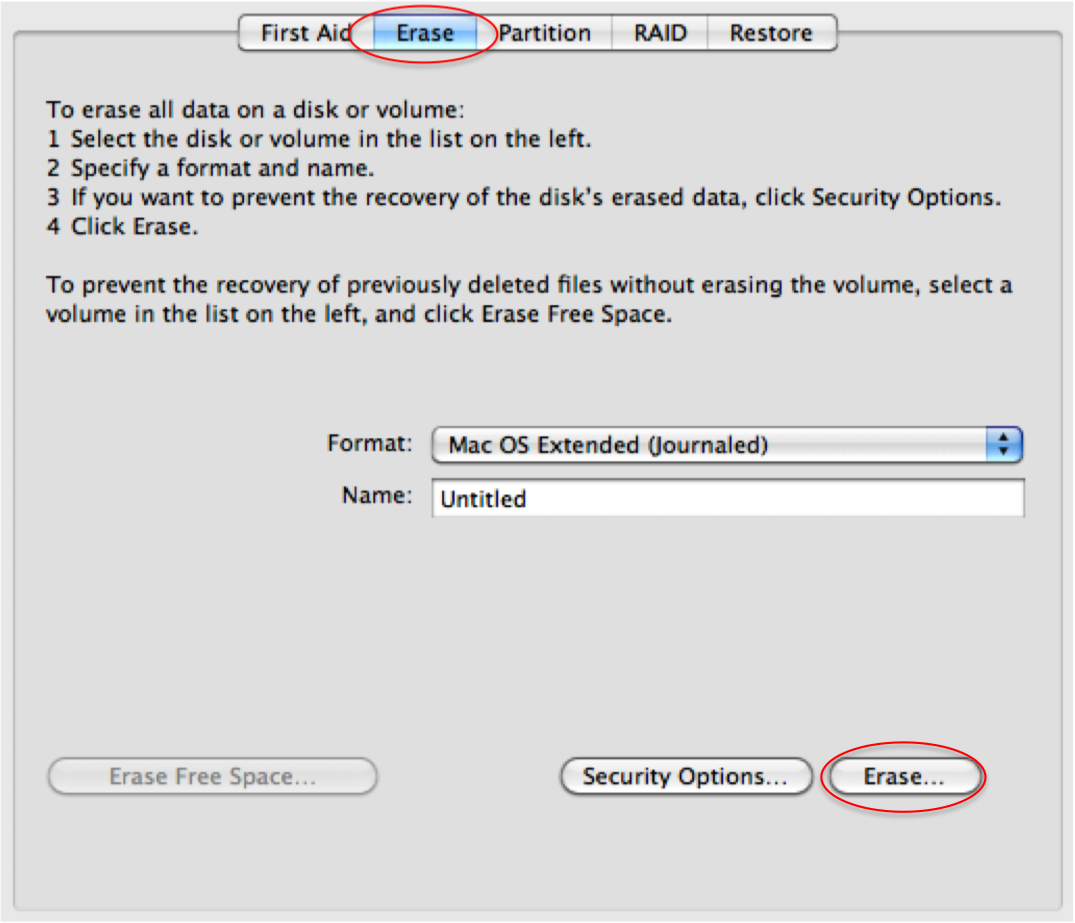 You will be prompted with a window asking if you wish to use your external hard drive to back up the computer with time machine. If you intend on using your hard drive as a backup disk for your computer click Use as Backup Disk, otherwise select Don't Use.


A Pop-up window will appear asking you to confirm that you wish to erase the disk. Click Erase. The formatting should take a few moments, and once done an icon for the hard drive will appear on your Desktop. You will now be able to safely move files to and from your hard drive. If you have any questions or issues, please see the MPC desk on the first floor of Burke library.