Plug the external hard drive into the computer. From the Desktop, click the windows logo at the bottom left and type Disk Management into the search bar. Then, select the Create and format hard disk partitions option from the list. The Disk Management window will open.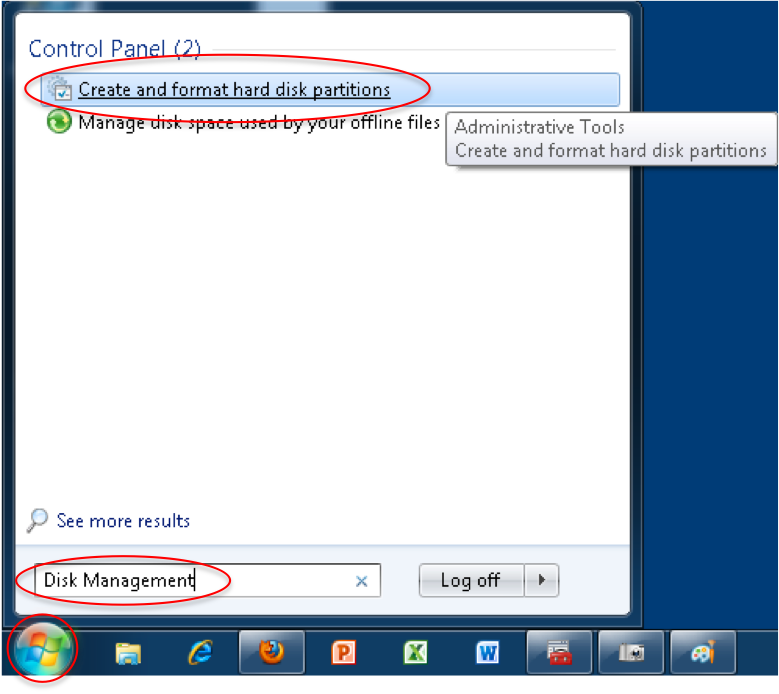 From the Disk Management window, select the storage option representing your external hard drive. Look for something that looks similar to what is below. If you have a 500GB external hard drive, you could expect to see a large block of about 450GB or so under a name other than Disk 0. Once you've selected the storage area, right click, and select the New Simple Volume... option.
* If you are reading for the Formatting for Users working with both OS Platforms section, know that the representation of the external hard drive in this window will now look different due to the partitions. The process will still be the same as above.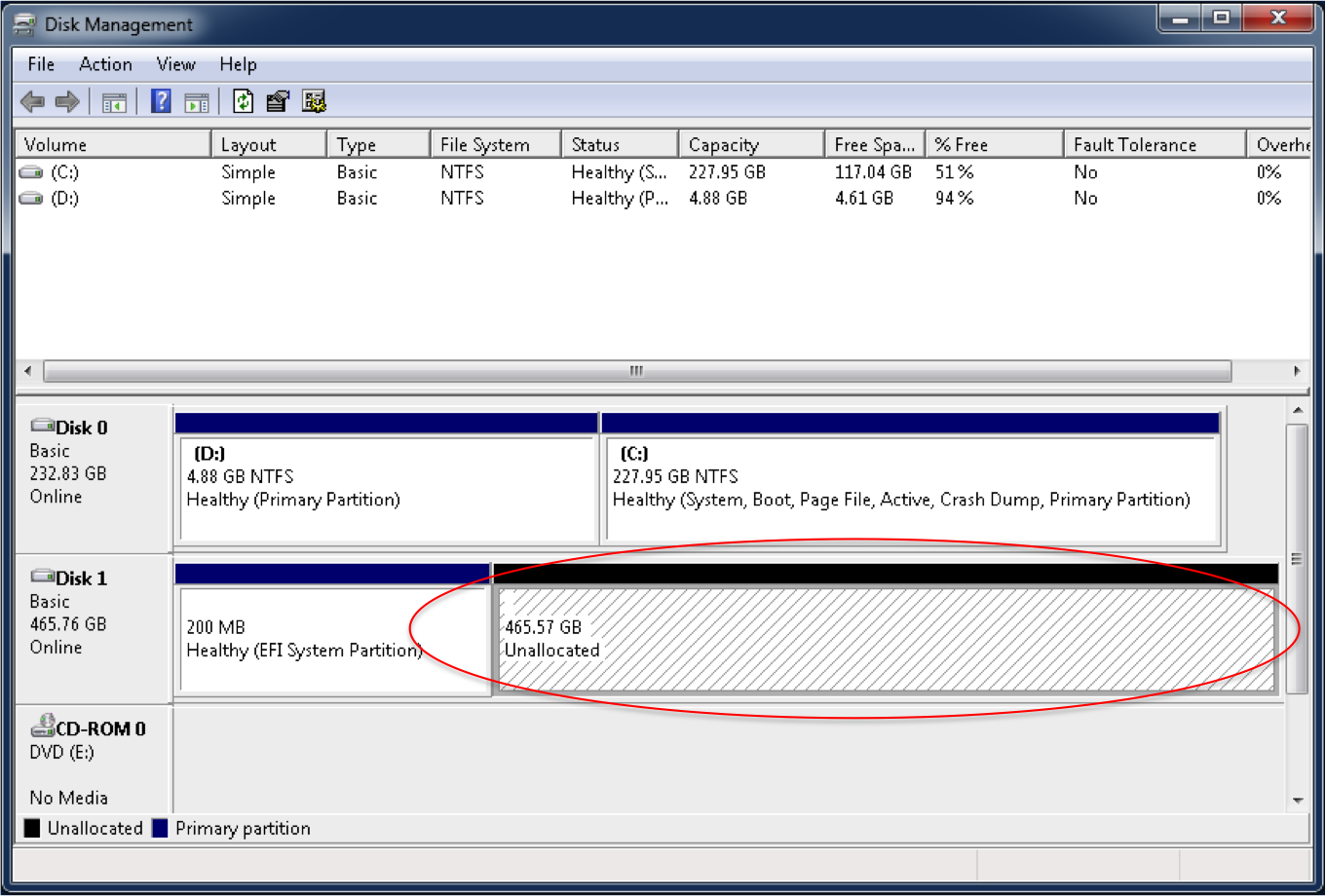 Now, the New Simple Volume Wizard will pop up. This is where you will set up the formatting of your hard drive. Click Next.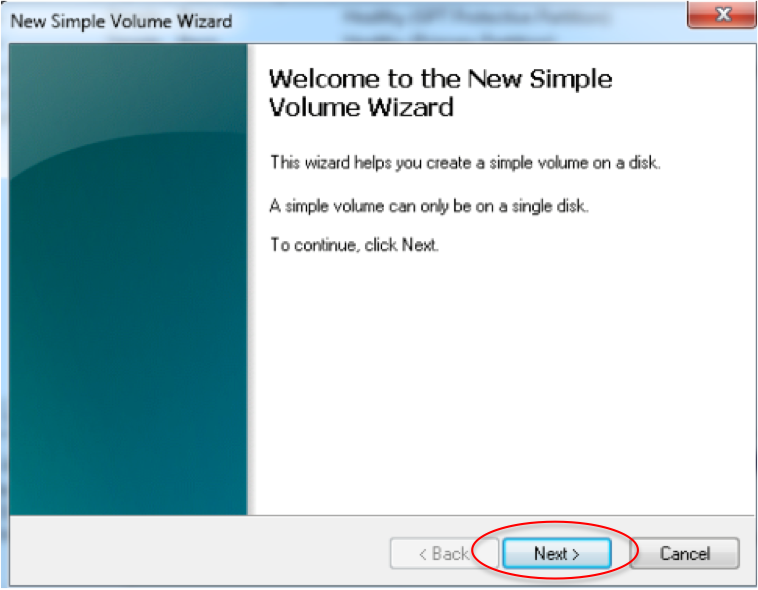 The next window to appear will be the Specify Volume Size window. Here you will select the size you want the formatted hard drive partition to be. The default size is the entire free space you selected earlier, but you can change it if you like. After you've selected your size, click Next. The Assign Drive Letter or Path window will appear. It is very unlikely that you will have a reason to change this from the default, so feel free to just click Next.

You'll notice the next window says Format Partition at the top. This is where you make your formatting choices. Since you will be working with a PC, the defaults should be fine, so just make sure that File system and Allocation unit size appear as they do in the image below. Now you have the option of naming your hard drive, and then you should notice two checkboxes. If the hard drive is not new you may want to uncheck quick format to ensure that all old data is deleted. The second checkbox can remain unchecked.

You will now be returned to the Disk Management window and notice that the hard disk is now being formatted. When the disk is done formatting, you will be notified and from there you can safely transfer files to and from your hard disk on a PC. If you have any questions or issues, please contact the interns at the MPC desk for assistance.