Bookshelf
The following books by Hamilton alumni and faculty members have been added to the Burke Library ­collection. We welcome news of other new or recent books for annotation in upcoming issues of the Alumni Review. Copies of books or bibliographic information for ordering purposes may be sent to ­editor@hamilton.edu.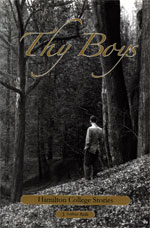 J. Arthur Rath, '53, Thy Boys: Hamilton College Stories (New York: iUniverse, 2007).
Fond reminiscences of Hamilton, engagingly written in a free-flowing style, it will evoke warm memories for anyone acquainted with the College, its past or present. Introduced by a bit of background history of central New York, it contains fascinating vignettes of Hamilton and many of the people connected with it. Unsurprisingly, a large portion of the book is focused on the mid-20th century, when the author, a retired public relations executive, and his classmates were on the Hill. It captures the tenor of the times and also delineates the personalities of that era. Dedicated to "Our Nurturers," it is an affectionate tribute to the College as an institution of learning and as a place of tradition ever responding to changing times while leaving "footprints" on four centuries. In the bibliography of Hamiltoniana, there is nothing quite like it, and it is a most welcome addition to that small but select list of works.

Nin Andrews '80, Dear Professor, Do You Live in a Vacuum? (Boulder, Colo.: Subito Pr., 2008).
A tiny chapbook of verse, each poem addressed to "Dear Professor." In the dedication to her husband Jim, the author reveals that many of the poems were inspired by questions and comments from his students in physics classes. The highly original result is prose poetry that is both wryly imaginative and fun to read.


Betsy Bottino Arenella '86, Isabelle's Dream: A Story and Activity Book for a Child's Grief Journey (Naples, Fla.: Quality of Life, 2007). Originally written for her best friend's 3-year-old daughter, whose younger sister had died suddenly. The author hopes that the work, in coloring-book format, will benefit and comfort children from ages 3-12 who have experienced similar losses. "A heartwarming story that offers grieving children a sweet message of optimism and enduring love," royalties from its sale will be donated to the Sudden Unexplained Death in Childhood (SUDC) program.

Terry Brooks '66, The Elves of Cintra: Genesis of Shannara (New York: Ballantine, 2007).
The second installment of the popular author's latest trilogy, preceded by Armageddon's Children. A master of fantasy fiction and penner of some 25 books in that genre, he favors his many fans with another tale of colorful characters confronting great peril as they battle for survival.

Elspeth H. Brown '83 (co-editor), Cultures of Commerce: Representation and American Business Culture, 1877-1960 (New York: Palgrave Macmillan, 2006).
A collection of scholarly articles on the cultural impact of mass corporate production, marketing and distribution, beginning in the late 19th century. To this volume, Professor Brown, of Miami University in Ohio, and the author of The Corporate Eye: Photography and the Rationalization of American Commercial Culture (Baltimore: Johns Hopkins Univ. Pr., 2005), contributed an article on the origin of American advertising photography.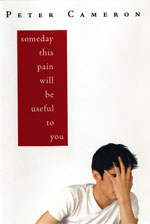 Peter Cameron '82, Someday This Pain Will Be Useful to You (New York: Farrar, Straus & Giroux, 2007).
It has been quite a while since we have had the pleasure of a new work by Peter Cameron. The wait is now over, and in this new novel he lives up to our high expectations. In finely crafted prose, abundantly laced with gentle and ironic humor, and full of shrewd insight into the human psyche, it is presented as a narration by a precocious, self-absorbed, and more-than-a-little-confused 18-year-old. James Sveck, verging on adulthood in a world he has not quite come to grips with, is both captivating and maddening as the central character. The novel's cast includes his highly dysfunctional and idiosyncratic family. A bildungsroman for our age, marketed for "young adults," it will no doubt capture the interest of readers regardless of age.

Peter F. Cannavò, visiting assistant professor of government, The Working Landscape: Founding, Preservation, and the Politics of Place (Cambridge, Mass.: MIT Pr., 2007).
The highly vexing problem of balancing development and preservation is confronted in this volume, and in a highly original way. Utilizing case studies by way of examples and adopting an interdisciplinary approach, the author argues persuasively for "democratic engagement" as providing the best solution for serving the interests of both developers and preservationists.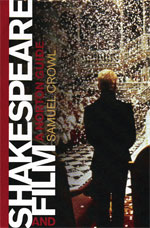 Samuel Crowl '62, Shakespeare and Film (New York: W.W. Norton, 2008).
The author, Trustee Professor of English at Ohio University, taught his first course on Shakespeare on film in 1973. Since then, he has written several books on the subject and gained recognition as a leading authority in the field. This latest work, part of the "Norton Guide" series, is intended for classroom use in undergraduate courses. Engagingly written, with sly touches of humor, it provides a brief history of Shakespearean films as well as an analysis of them and their production.

Spencer Finch '85, What Time is it on the Sun? (North Adams, Mass.: Mass MoCA, 2007).
A gorgeous showing of the creations of the conceptual artist Spencer Finch, published in conjunction with an exhibition of his works at the Massachusetts Museum of Contemporary Art. Lavishly illustrated in color and accompanied by highly informative texts, it is presented in a slipcase of the artist's own design.

Amanda Filipacchi '88, Love Creeps (New York: St. Martin's Pr., 2005).
The author's third novel following Nude Men (1993) and Vapor (1999), it is "a study of desire and obsession in New York City." The writing and dark humor it conveys are well honed, and its observations about the human condition are insightful. A farcical comedy with touches of the surreal, it may not appeal to everyone's taste, but no one can deny the author's originality.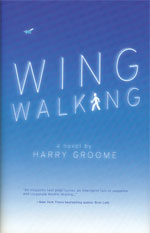 Harry Groome '60, Wing Walking: A Novel (Saint Davids, Pa.: Connelly Pr., 2007).
A tale of corporate hanky-panky and family strife by the retired chairman of Smith Kline Beecham Consumer Healthcare. He draws upon his own first-hand, behind-the-scenes experience in the corporate world to craft a fast-paced, suspense-filled novel about "well-hidden personal motives that shape executive decisions at the highest levels." It has been justly hailed as a thriller and a page-turner.

Lisa Light '91, Destination Bride: A Complete Guide to Planning Your Wedding Anywhere in the World (Cincinnati, Ohio: North Light Bks., 2006).
The title says it all. If you would like to get married in an out-of-the-ordinary locale, this book is for you. It is filled with useful information, advice and suggestions, including details on possible venues throughout the continental U.S. and far beyond. The author of this impressively comprehensive compendium is founder and president of her own wedding consulting firm, Destination Bride, Inc.

Bruce Markusen '87, The Team That Changed Baseball: Roberto Clemente and the 1971 Pittsburgh Pirates (Yardley, Pa.: Westholme, 2006).
The author, whose biography, Roberto Clemente: The Great One, was published in 1998, focuses in this book on the season that led Clemente and the Pirates to the world championship. The title refers to the team's pioneering racial diversity and its management's paving the way for a color-blind approach to talent selection in baseball. It is a book not only for Pirates fans but for anyone with an interest in baseball and its history.

Jo Pitkin K'78, The Measure: Poems (Georgetown, Ky.: Finishing Line Pr., 2007).
A slim volume, austere and attractive, it contains verse that is "full of restraint yet brimming with meaning." Reflecting "the voice of our human experience through the lens of our natural world," these finely crafted poems are from the pen of a free-lance writer for educational publishers.

Geoffrey Precourt '70 (editor), CMO Thought Leaders: The Rise of the Strategic Marketer (Booz Allen Hamilton, 2007).
A series of interviews with chief marketing officers of leading corporations in question-and-answer form. Edited by a well-known business journalist, the work should be warmly welcomed by anyone interested in marketing, its strategies and management.

Thomas B. Roberts '61 (co-editor), Psychedelic Medicine: New Evidence for Hallucinogenic Substances as Treatments (Westport, Conn.: Praeger, 2007), 2 Volumes.
"A comprehensive and scholarly review of the current status of the therapeutic potential of hallucinogens" by contributors from various scientific and scholarly disciplines. Buttressed by a historical overview, the volumes make a persuasive case for further scientific research in the field. The co-editor, professor emeritus at Northern Illinois University, has long been a champion of psychedelic studies.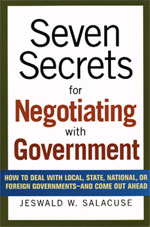 Jeswald W. Salacuse '60, Seven Secrets for Negotiating with Government (New York: American Management Assn., 2008).
A how-to book in dealing with government, whether international, national, state or local, it provides insight and expert advice on navigating the shoals of bureaucracy. In a reader-friendly style, it traces the strategies and steps, supplemented by real-life examples, that are most likely to lead to successful outcomes. A highly useful guide not only for the corporate executive but also for the small businessperson confronting City Hall, its author is the Henry J. Braker Professor of Law and former dean of the Fletcher School of Law and Diplomacy at Tufts University.

Josh Simpson '72, A Visionary Journey in Glass: 1972-2007 Retrospective (Huntsville, Ala.: Huntsville Museum of Art, 2007).
A breathtakingly beautiful exhibition catalogue of the works of the renowned glass artist, accompanied by an essay on him and his artistry by Lloyd E. Herman, director of the Smithsonian Institution's Renwick Gallery. The works featured will be on display at the Mobile, Ala., Museum of Art from July 4 to Sept. 21, 2008. ­