Alumni Review - Spring 2012
Bookshelf
The following books by Hamilton alumni have been added to the Burke Library ­collection. We welcome other new or recent books for annotation in the Alumni Review. Bibliographic information for ordering purposes may be sent to florenz@hamilton.edu, or, preferably, copies of books to ­Bookshelf Editor, Alumni Review.

Edwin M. Baranowski '68, Snapshots! College Memories — And Beyond ([no place: the author], 2011). The era of the late 1960s was unique in American history. It was a time when the "boomers," that giant cohort born after World War II, first arrived on college campuses, adding to that Vietnam era's peculiar social ferment. At Hamilton, it was also a time of transition, the last days of the traditional all-male environment. Utica-born Edwin Baranowski, who became an attorney with a practice in Columbus, OH, has wonderfully captured that era in a slim volume of reminiscences that can easily be read with great delight in one sitting. With earthy humor, he recalls fraternity life (he was a Chi Psi), which bordered on Animal House on occasion. Although he thinly disguises his campus contemporaries (to protect the innocent, or guilty?), and perhaps indulges in a bit of embellishment now and then, the result is an accurate as well as hilarious depiction of those times, and a compelling read.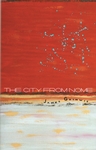 James Grinwis '94, The City from Nome (Aptos, CA: National Poetry Review Pr., 2011). This is a volume of prose poems that are instantly engaging. Their lines contain profound observations with no cloak of pretension. The author is the founding editor of Bateau Press, located in Northampton, MA, where he resides with his wife and children.
James Grinwis '94, Exhibit of Forking Paths: Poems (Minneapolis: Coffee House Pr., 2011). This is the second book of verse by "a poet of felt imagination and originality." With his highly inventive turn of mind, he occasionally combines electrical circuit diagrams with his poems to "create an artful labyrinth of science, intellectual landscapes and urban scenes."

Kenneth Gross '76, Puppet: An Essay on Uncanny Life (Chicago: Univ. of Chicago Pr., 2011). Puppets have a strange and unique mystique. For the young they may engender either innocent delight or the trepidation of fear. Whatever the human reaction to them, they are objects of fascination for young and old alike. With penetrating insight, the author, a professor of English at the University of Rochester, delves into the significance of those inanimate but strangely life-like objects as reflected in history and culture. In an extended essay, which one critic has described as both "learned and lyrical," he "evokes the startling power of puppets as mirrors of the uncanny in life and art."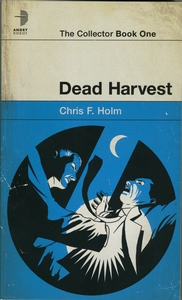 Chris F. Holm '99, Dead ­Harvest: The Collector Book One (Nottingham, UK: Angry Robot, 2012). With short-story appearances in such publications as Ellery Queen's Mystery Magazine and Alfred Hitchcock's Mystery Magazine, the author has already gained recognition for his innovative wedding of crime fiction with the supernatural. In this, his first full-length novel, intended as part of a series, he tells the tale of Sam ­Thornton, the collector of souls of the damned who is charged with making certain that they get to their proper hellish destination. When he is dispatched to collect the soul of a young woman whom he believes wrongly doomed to perdition, he rebels. Fast-paced, highly suspenseful and with a captivating anti-hero in Sam, this debut novel has been described as both cleverly conceived and flawlessly executed. As to the author, we are told that he lives with his wife and "noisy, noisy cat" along the coast of Maine, and when not writing, he is apt to be on the porch "annoying the neighbors with his guitar."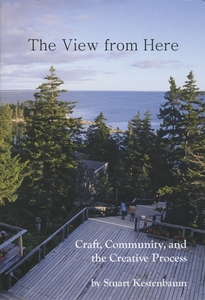 Stuart Kestenbaum '73, The View from Here: Craft, Community, and the Creative Process ([no place]: Brynmorgen Pr., 2012). In this handsomely illustrated and presented volume, a potter turned poet (who has been the director of Haystack Mountain School of Crafts in Deer Isle, ME, since 1988) "provides a rare and special perspective on creativity and the human relationships it engenders." His well-received books of verse include House of Thanksgiving (2003) and Prayers and Run-on Sentences (2007). Now in this, his latest work, the "poet of immense fluency, elegance and deep humanity" draws upon his decades-long experience with Haystack to offer keen observations on the art of creating things by hand.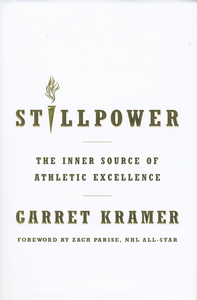 Garret Kramer '84, Stillpower: The Inner Source of Athletic Excellence (Austin, TX: Greenleaf Book Group Pr., 2011). In contrast to the much-vaunted willpower as the source of success in athletic endeavor, the author offers "stillpower" as yielding much better results. Rather than the straining at effort by sheer force of will, he makes a strong counterintuitive case for a placid state of mind providing the optimum for athletic performance. Drawing upon his own experience working with amateur and professional athletes, the founder and managing partner of Inner Sports, LCC has lectured widely on the inner sources that lead to success on the playing field. Written in reader-friendly prose and enlivened by real-life examples drawn from the athletic world, his book is far from a dry analysis of sports psychology; it is potentially an inspiration and aid to anyone concerned with success in life in general.

Frank C. Leana '66 (co-author), Pathfinder: An Action Plan (New York: iUniverse, 2010). Subtitled Making the Most of High School, this slim volume co-written with Carole S. Clark, provides exceedingly useful information and advice to assist high school ­students, especially those who are college-bound, in making the most out of their education. Lucidly written, it sets forth "winning strategies to help students learn how to learn, enjoy learning, and develop leadership skills that will serve them the rest of their life." Dr. Leana, a lecturer and counselor as well as an author, maintains an educational consulting practice in Cambridge, MA.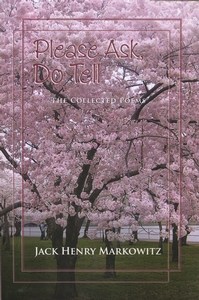 Jack Henry Markowitz '69, Please Ask, Do Tell: Collected Poems ([no place]: Xlibris, 2011). In reviewing his poetic output over the past 40 years, Jack Markowitz has selected his favorites for inclusion in this anthology. Never to be confused with the Pulitzer-Prize academic poetry of a Robert Lowell or John ­Ashbery, his poems are instantly accessible to all. Their themes, many topical and encompassing everything and everyone from Elvis to Lady Gaga, and even Dr. Kevorkian, contain humor as well as basic ­lessons on life. Their freshness and individuality should have wide appeal.


Raymond A. Mohl '61 (co-editor), The Making of Urban America (Lanham, MD: Rowman & Littlefield, 2012). Now in its third edition, this collection of essays is designed to introduce students to the interpretive literature based upon contemporary research in the field of urban history. The essays range widely from the pre-industrial city to the modern metropolis, and all cogently raise and discuss major questions and problems related to the evolution of urban America. The co-editor, Raymond Mohl, Distinguished Professor of History at the University of Alabama, Birmingham, has contributed his own essay, "Planned Destruction: the Interstates and Central City Housing," to the volume. Among the pioneer specialists in U.S. urban history, he has ­written extensively in the field, beginning with his monograph ­Poverty in New York, 1783-1825 (1971). He is ­currently completing a study of race and ethnic relations in 20th-century Miami.

John Roger Paas '67 (editor), Every Book, a Tale: Selections from Special Collections in the Laurence McKinley Library of Carleton College (Northfield, MN: Trustees of Carleton College, 2010). Lavishly color-illustrated and beautifully printed, this volume devotes a large-format page each to describing some of the notable works in print at Carleton. The editor, the William H. Laird Professor of German at the college, provides the introduction as well as a selection of his own, the 1884 Vedder-illustrated Boston edition of Edward FitzGerald's Rubáiyát of Omar Khayyám.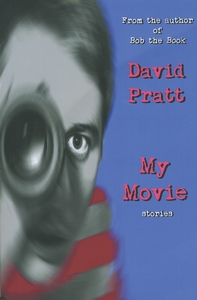 David Pratt '80, My Movie (New York: Chelsea Station Editions, 2012). The author, whose novel Bob the Book (2010) captured the Lambda Literary Award last year, has now collected his short fiction, much of it previously published in various places, into a single volume. It enables his readers for the first time to apprehend and appreciate not only their wide range but also the versatility of his pen. Although their unifying theme is "the realities and mishaps of gay life," especially yearning, love and loss thereof, they speak more universally of the human condition.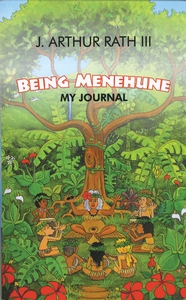 J. Arthur Rath III '53, Being Menehune: My Journal (Bloomington, IN: iUniverse, 2011). The author, who had long headed his own public relations firm in Syracuse, NY, returned some years ago to his native Hawaii and now resides in Honolulu. In retirement he has busied himself with writing, including a memoir of his Hamilton days, Thy Boys (2007), and a celebration of the islands, Slices of Life in Hawaii (2010). His latest volume is rather more whimsical in nature, and he presents it as "the first in a series of imaginative books centering on Hawaii's past and future." It contains stories of the "menehune," fairy-like creatures who allegedly inhabited Hawaii before the arrival of the Tahitians, who became the "native" Hawaiians. The result is a blending of history, autobiography and fantasy, with some poetry thrown in. It's all somewhat bewildering but also intriguing.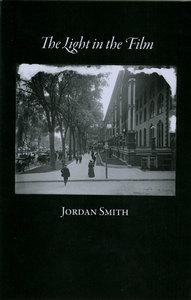 Jordan Smith '76, The Light in the Film: Poems (Tampa, FL: Univ. of Tampa Pr., 2011). In this, his sixth collection of verse, the poet and professor of English at Union College adds even greater strength and depth to an already impressive body of work. Described as "a wide-ranging consideration of the world viewed in the light of loss and restitution," the poems in this collection draw from a great variety of sources and themes for their inspiration, music not least among them.

Peter Weltner '64, News from the World at My Birth: A History (Syracuse, NY: Standing Stone Bks., 2010). The author, a longtime San Franciscan now retired after many years of teaching poetry and fiction at San Francisco State University, offers us this, his latest work: a book of poetry that is compellingly readable and "charged with erotic intensity and pain." Narrative poems, they are set in and around World War II, and they are evocative of the past as well as movingly lyrical. A two-time winner of the O.Henry Award for his short stories, Peter Weltner has five books of fiction to his credit, as well as three poetry chapbooks.