Richard Seager Ph.D
Bates and Benjamin Professor of Religious Studies
Contact:
rseager@hamilton.edu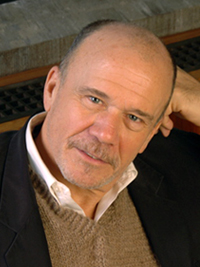 Seager has written most extensively about the movement of Asian religions into this country. His first two books were devoted to the World's Parliament of Religion in Chicago in 1893, a signal event in the East/West encounter. He then published Buddhism in America (Columbia, 1999), an examination of prominent communities and leading figures in a range of Buddhist traditions currently setting down roots in this country. Seager published his latest book, Encountering the Dharma (University of California Press) in March, 2006. It offers a rare insider's look at Soka Gakkai Buddhism, one of Japan's most influential and controversial religious movements, and one that is experiencing explosive growth around the world.
Seager is currently working on the history of the movement of Yoga from India to the West. He teaches the history of this material both in his seminar Yoga West to East at Hamilton and in Yoga teacher training retreats held under the auspices of the Yoga Institute of Houston, Texas.
Topics:
Buddhism in the U.S.