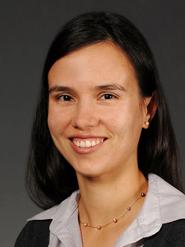 Conover Publishes Article in Journal of Health Economics
Assistant Professor of Economics Emily Conover recently published a paper co-authored with Dean Scrimgeour (Colgate University) in the Journal of Health Economics. The paper "Health consequences of easier access to alcohol: New Zealand evidence" evaluates the health effects of a reduction in New Zealand's minimum legal purchase age for alcohol from 20 to 18 years.
Using two distinct methodologies the authors find an increase in alcohol-related hospitalizations among those newly eligible to purchase liquor. There is no clear effect among ineligible younger cohorts, and there is little evidence of alcohol either complementing or substituting for drugs. The authors do not find evidence that earlier access to alcohol is associated with learning from experience.