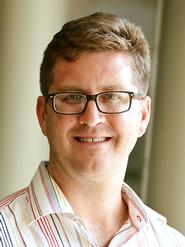 Eldevik Gives Paper at Fordham Conference
Assistant Professor of History John Eldevik recently delivered a paper at Fordham University as part of a conference on "The French of Outremer: Communities and Communications in the Crusading Mediterranean."
Eldevik's contribution, "L'Outremer ou L'Orient Latin? Paul Riant and French Crusades Scholarship in the 19th Century," traced the career and influence of Paul Comte de Riant, a leading French Crusades scholar who pursued a broad, international scholarly agenda at a time when many of his colleagues focused on narrower, nationalistic frameworks for history, particularly of the Middle Ages.