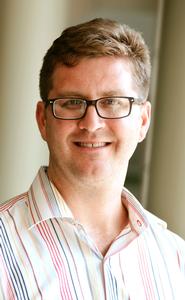 Eldevik Publishes Book Review
A book review by Assistant Professor of History John Eldevik was recently published by The Medieval Review, a leading online archive of scholarly reviews in medieval studies. Eldevik reviewed David Bachrach's new translation of a chronicle by the early 11th century cleric Alpert of Metz, titled "On the Variety of our Times" (De diversitate temporum), published in 2012 by the Pontifical Institute of Mediaeval Studies in Toronto.
The work is an important source for the politics of the German kingdom, and the Low Countries in particular, during the reign of Henry II (1002-1024).