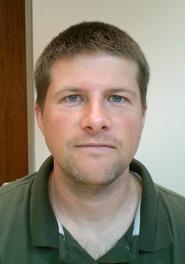 Goodwillie Publishes Book, Articles on Shakers
Director of Special Collections Christian Goodwillie has published two articles and a book this spring. Hancock Shaker Village: A History and Guidebook (co-authored with John Harlow Ott) presents new research into the former village site of the Hancock Shaker community, now a museum in western Massachusetts. The volume serves as a concise, well-documented guide for museum visitors.
Goodwillie's article "Shaker Richard McNemar: The Earliest Book of Mormon Reviewer" appeared in the Spring 2011 issue of the Journal of Mormon History. The article presents a previously unknown theological critique of the Book of Mormon written almost immediately after its first publication in 1830. Goodwillie's other article "Dear Friend and Brother: Ernest F. McGregor and the Shakers" was published in Communal Societies, v. 31, no. 1. It details the relationship between McGregor (a Yale student in 1905) and the remaining Shakers he corresponded with throughout the midwest and northeast.