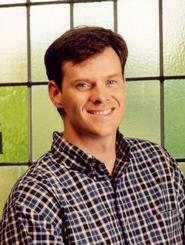 New Deal 2.0 Features Klinkner Entry
The homepage of New Deal 2.0, a project of the Franklin and Eleanor Roosevelt Institute, featured "FDR Wants You to Combat Misinformation About Progressive Policies," a blog post by James S. Sherman Professor of Government Philip Klinkner, on Jan. 12. In his essay, Klinkner recounted FDR's efforts to inform and engage the public to fight back against anti-New Deal attacks and compared these efforts to the strategies that will be essential to President Obama's reelection campaign.
"The 2012 election promises to be one of the most crucial moments in modern American politics," Klinkner wrote. "It's clear that it will be a referendum not just on President Obama and the state of the economy, but also on the New Deal and its legacy of government efforts to ensure security and opportunity for all Americans.
"Then as today, progressive values were under attack. The New Deal was blamed for continuing unemployment and denounced as un-American, unconstitutional. Roosevelt was portrayed as a socialist, a communist, and a fascist, often in the same breath."