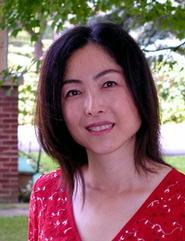 Omori Gives Invited Lecture
Associate Professor of Japanese Kyoko Omori gave an invited lecture at the Mansfield Freeman Center at Wesleyan University on Oct. 18. The talk, titled "Usher Unsilenced: Edgar Allan Poe, Benshi, and Modernist Narrative Art in Japan," was part of Wesleyan's FEAS lecture series.
In the talk, she focused on the emergence and development of mystery fiction as an important part of trans-media modernism in early twentieth-century Japan. As a case study, she used her Digital Humanities project, and analyzed a Japanese "benshi" live oral performance for French director Jean Epstein's silent film, The Fall of the House of Usher.