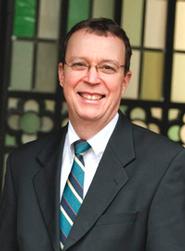 O'Neal's Essay on Sade Reprinted in Bibliography of Literary Criticism
A previously published article by Professor of French John C. O'Neal has been chosen by Nineteenth-Century Literary Criticism for its current selective review of Sade's bibliography. It appears in vol. 263 (pp. 325-30), published in October 2012.
The article, titled "Sade's Justine: A Response to the Enlightenment's Poetics of Confusion" and which first appeared in Eighteenth-Century Fiction, formed the last chapter of O'Neal's recent book The Progressive Poetics of Confusion in the French Enlightenment (University of Delaware Press, 2011).