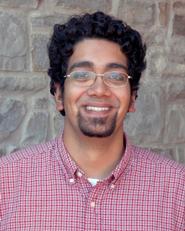 Vasantkumar Publishes Essay in The Journal of Asian Studies
An essay by Luce Junior Professor of Asian Studies and Anthropology Chris Vasantkumar titled, "What Is This 'Chinese' in Overseas Chinese? Sojourn Work and the Place of China's Minority Nationalities in Extraterritorial Chinese-ness," has been published in this month's issue of The Journal of Asian Studies (vol. 71, no. 2).
In it, Vasantkumar compares three examples of the "sojourn work" that has gone into making mobile, multiethnic populations abroad into overseas Chinese to argue that, in contrast to much of the current rhetoric on the Chinese "diaspora," national and transnational modes of Chinese community emerged together from the ruins of the Qing empire (1644-1911).