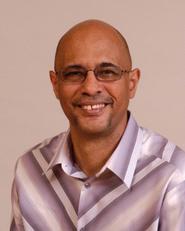 Westmaas Guest Speaker at SUNY Cortland Event
Assistant Professor of Africana Studies Nigel Westmaas was the guest speaker at a Caribbean Students Association-sponsored event at the State University of New York (SUNY) Cortland on April 27.
Speaking on the theme "Living in the USA with a Caribbean Background," Westmaas addressed aspects of his own experience as a student and academic in the USA. He urged the students from the Caribbean to recognize and appreciate their rich history and to unite across cultural, political and language obstacles in pursuing their academic goals. The event included a "Taste of the Caribbean" dinner where students and guests (among them four Hamilton students) were treated to a sample of foods from the Caribbean.