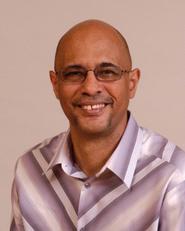 Westmaas Publishes Article in Caribbean Studies
Assistant Professor of Africana Studies Nigel Westmaas has published an article in the newly released issue (July –December 2009) of the Caribbean Studies journal. His article, "1968 and the Social and Political Foundations and Impact of the "New Politics" in Guyana" examines the activism and collective action of groups and individuals in Guyana between 1968-1978, and argues that the emergence and convergence of these forces and politics changed the equation and brought into being the 'new politics' dramatized in the birth and activity of the Working People's Alliance (WPA), a Guyanese political party.

Caribbean Studies is a multidisciplinary academic journal published since 1961 by the Institute of Caribbean Studies, College of Social Sciences at the University of Puerto Rico.