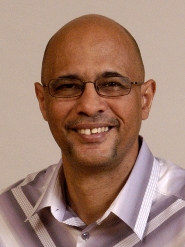 Westmaas Publishes Chapter in New Caribbean Book
Associate Professor of Africana Studies Nigel Westmaas has published a chapter in a new book titled Black Power in the Caribbean, published by the University Press of Florida (2014).
In "The Organic Activist: Eusi Kwayana, Guyana and global Pan-Africanism," Westmaas chronicles and assesses the relatively unrecorded role and activity of the Guyanese political and social figure Eusi Kwayana in the development of black and Pan-African consciousness in Guyana and the Caribbean over time. The volume is edited by Kate Quinn of the UCL Institute of the Americas.