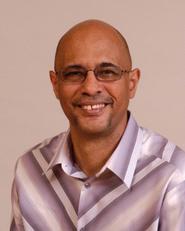 Westmaas Speaks at Caribbean Event
Assistant Professor of Africana Studies Nigel Westmaas was an invited speaker at "A Tribute In Honor Of An International Man" to mark the 100th birth anniversary of the late Trinidad and Tobago historian and politician Dr. Eric Williams. The event was held at the Brooklyn Children's Museum on Sept. 24.
Eric Williams, who was the first prime minister of Trinidad and Tobago, authored Capitalism and Slavery, an internationally recognized academic assessment of the links between Caribbean slavery and global industrial capitalism. The Brooklyn event included Caribbean music and a multi media exhibition.