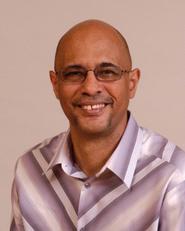 Westmaas Speaks on Atlanta Radio on Haitian Earthquake Anniversary
On January 12, the anniversary of the horrific Haitian earthquake, Assistant Professor of Africana Studies Nigel Westmaas was a guest on WRFG (Radio Free Georgia, Atlanta) 89.3.
In the five- hour special on Haiti, Westmaas and other panelists addressed several topics including the general impact of the earthquake, Haiti's past and present in context, the role(s) of foreign actors in Haiti's electoral process and the inadequacy and sloth of relief efforts in the aftermath of the earthquake. Other topics included the cholera outbreak, the rape crisis and fears of women on the island. Panelists offered analysis of Haiti's Caribbean neighbors and their political and material aid.