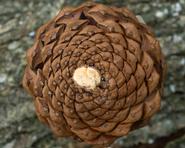 Williams' Nature Photos on Exhibit in Old Forge
Photos taken by Ernest Williams for his book The Nature Handbook (2005) are currently being exhibited at The Old Forge Arts Center through July 28. Williams is the Christian A. Johnson Excellence in Teaching Professor of Biology.

Williams' photos are listed as an exhibit of Patterns in Nature, and they include a number of photos that he used in his book as well as some newer images. All the photos illustrate colors and patterns in nature. Many were taken in the Adirondacks and Oneida County, though some are from the Rocky Mountains and elsewhere.