Burning Files to a CD on a Mac
---
1. Insert the CD into the drive. A window will pop up. Click OK.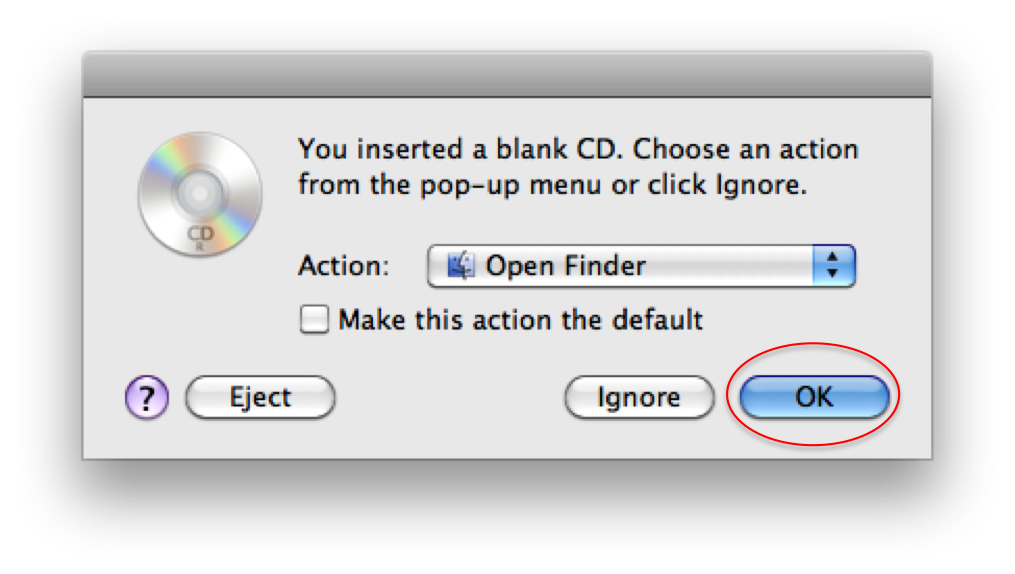 2. The CD icon should show up on the Desktop.


3. Double click the icon to bring up a finder window, or drag files to the CD icon. (You can arrange files into folders if you wish.)
4. Once all of you files are organized and you are ready to burn, click on the Burn Files icon.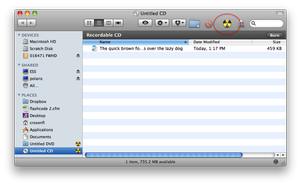 5. Another window will pop up. Name the CD. Set the Burn Speed to the maximum available and click Burn.