SiteManager - How do I add/edit a slideshow?
---
Help Desk & Training Services
Hours:
M-F 8:30 a.m. - 4:30 p.m.
Sa-Su 10 a.m. - 10 p.m.
Click on an Add Content button and select the Slideshow module.
Click on Add Image.

Search for or upload your images.
Click on Insert.

Add your next image.
Rearrange your images using drag and drop.
Click on the Advanced tab to set how your slideshow will play.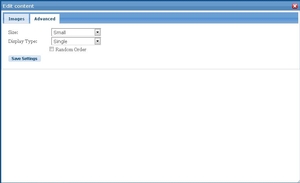 Click on Save Settings.