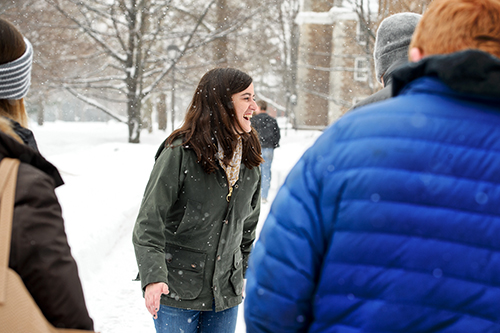 Maggie Joyce '16 leads a campus tour of high school juniors.
A student charts her course: a focus on Latin America
She's only a sophomore but Maggie Joyce '16 already has lined up a course of study and experiences that support an interest that traces back to high school – Latin America. She's mapped out a major, applied to study in Argentina and secured a summer internship at a think tank that deals with Latin American and U.S. policy.
More >>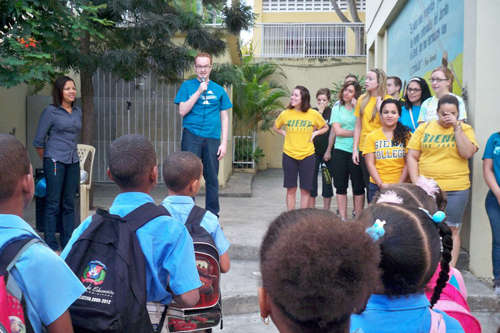 Gregory Jabaut '05 during a college service trip he led to the Dominican Republic.
A graduate's progress: a job that doesn't feel like one
Gregory Jabaut '05 studied Spanish at Hamilton College and delved into Latin American studies, then followed that interest to the State University of New York, Albany, where he earned a master's degree in Latin American literature. From there, he got a job teaching Spanish at a school in Albany, became assistant head and then moved into a position as assistant director of international programs at Siena College.
More >>