Health and Safety Checklist [Rev., Jan. 12, 28]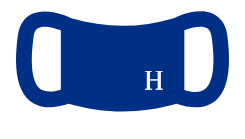 FACE COVERINGS: Face coverings must be worn at all times on campus, except when alone in a private office, attending to personal hygiene or eating, or when a student is in an assigned residence hall room with a roommate. CDC guidelines outline the efficacy of using face coverings and now recommend double-masking.

PHYSICAL DISTANCING: Six feet of physical distancing should be maintained at all times, except when it is not feasible passing on the sidewalk or in a corridor
SYMPTOMS: Employees and students on campus must check for COVID-19 symptoms daily and log into the emocha mobile app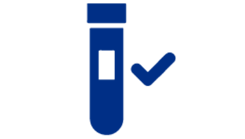 TESTING: Employees and students on campus must get a COVID-19 test at the testing center according to the current testing schedule

VACCINATION: All Hamilton students and employees are strongly encouraged to receive the COVID-19 vaccination when it is available to them. Even after receiving the vaccine, all community members must follow the health and safety guidelines listed above and outlined elsewhere on this website.
Protective Equipment & Capacity Limits
To help with prevention and containment of the virus, the College provides necessary personal protective equipment (PPE) and materials for workplace activities, including:
Two cloth face coverings per person
Hand sanitizer
Cleaning supplies
Detailed training and information for employees about the use of protective equipment are provided by the Environmental Health and Safety Office.
Maximum capacity has been reduced indoors throughout campus to decrease density and to increase space for physical distancing. In some facilities, barriers have been installed as shields. Fitness facilities have been set up with 12 feet of distance between stations.
Face Coverings [Rev., Jan. 27, 28]
Hamilton requires face coverings in all indoor and outdoor areas on campus. Exceptions to the policy are:
Eating outdoors, when appropriate distance is maintained
Eating in designated indoor spaces, when appropriate distance is maintained
Tending to personal hygiene
Faculty and staff members are required to wear face coverings at all times on campus except when eating in a designated location, working alone in a private office, or traveling alone in a private vehicle
Based on new guidance from the Centers for Disease Control and Prevention, Hamilton now recommends that community members double-mask on campus. The more fabric over the nose and mouth means aerosols generated by others must navigate more obstacles to reach the wearer's respiratory system.
More information about face coverings.
Gatherings [Rev., Jan. 26]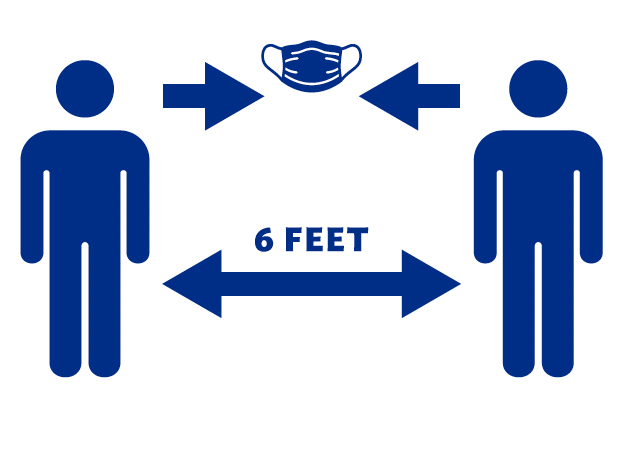 Limited gatherings are permitted with restrictions based on space, location, and in accordance with New York State guidelines. Participants must observe six feet of physical distance and wear face coverings. Guidelines are subject to change based on directives from New York State and other government authorities.
Outdoor gatherings for groups up to 25 people are permitted and do not require permission.
Outdoor gatherings between 26 and 50 people must be approved. Students should contact the Student Activities Office. Student Events staff will be assigned to outdoor gatherings to ensure all guidelines are followed and will be included in the attendance count.
Outdoor gatherings for more than 50 people are not permitted per New York State guidelines.
Employees should hold meetings on Zoom, or if on campus, they should be held outdoors (weather permitting) rather than in conference rooms.
Informal indoor gatherings are limited to a maximum of 10 people and are subject to established occupancy limits that may be fewer than 10.
Indoor gatherings of greater than 10 people must be an approved official event and are subject to established occupancy limits. This includes classes, labs, team practices, religious events, club meetings, and other approved activities.
Gatherings in residence hall bedrooms of up to double the currently established occupancy are allowed (e.g., singles can have two people and doubles can have four people, including the residents of the room). Roommates must agree to the gathering and may rescind their consent at any time.
When the College is operating under a Yellow (or more restrictive) alert level status, students may not visit other residence halls.
The COVID-19 Task Force may modify these protocols during the semester depending on New York State guidelines and changes to the infection rate on campus and in the community.
Travel Restrictions [REV., APR. 7]
Effective March 8, when Hamilton moved to COVID Normal (Green) operating status, students may leave campus to travel to Clinton and New Hartford. Please avoid crowds, maintain your personal distance, and wear a mask. Please do not:
Ride in cars together (exception: roommates may ride in the same car)
Visit bars or eat inside restaurants
Gather at private residences, even if you have been fully vaccinated for COVID-19
If you are off campus for 12 hours or more, you are still required to notify the Dean of Students Office at dosdept@hamilton.edu in advance and follow current guidance for returning.
Also, until further notice:
Off-campus student employment, internship, and volunteer or service work opportunities are not permitted
All non-essential business travel by employees is on hold
Students who choose to leave Clinton or New Hartford for any reason, including a family emergency or event, should notify the Dean of Students Office in advance and follow current guidance for returning. .
Anyone who travels out of state must follow New York State guidelines pertaining to testing and quarantine when returning to campus. Students who violate restrictions will be sanctioned (as outlined in the Community Standards Agreement).
Self-Screening Mobile App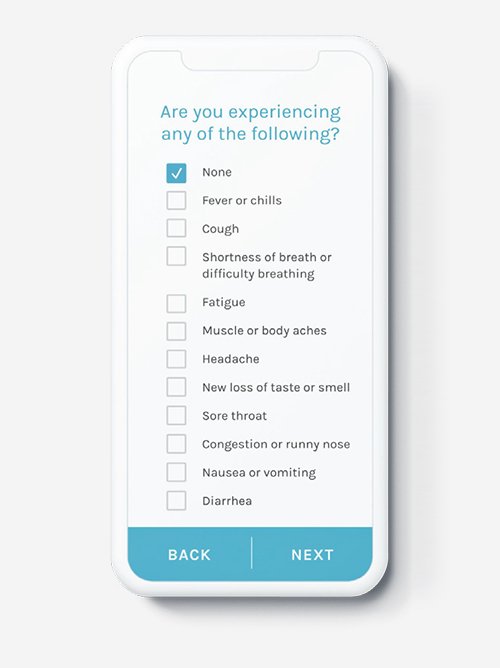 Hamilton is partnering with digital health company emocha to monitor students and employees on campus for symptoms of COVID-19. Emocha will enroll users in a self-screening mobile app that will prompt them to complete a daily check-in by taking their temperature, report if they are experiencing any symptoms, and state if they have had exposure to COVID-19. Students and employees will receive a color-coded digital badge through the mobile app to indicate their check-in status, and to help ensure each person on campus is healthy. All information gathered by the app is private and used only to meet New York State requirements, evaluate patterns of health on campus, and enable the College to proactively contain any spread of the coronavirus.
Testing
The testing protocols outlined below are subject to change. Any adjustments will be shared by email from the COVID-19 Task Force. Students and employees are responsible for knowing and following the testing schedule in effect at the time.
Testing for Students Before Campus Arrival
Prior to arrival, students will complete a COVID-19 pre-test provided by the College. Students received a kit prior to leaving at the end of the fall semester, or will have the kit mailed to them if they were studying remotely, left campus before kits were distributed, or are joining the campus for the first time in the spring semester.
The College has contracted with Vault Health to provide home test kits to students. In early January the College will send specific guidance about when to take the test. Taking the test must be observed over Zoom by a Vault specialist, and the kit must be sent immediately to the lab by UPS pick-up or drop-off. (Note to students arriving from international locations: The pre-arrival test is not approved for use outside the United States, therefore you may: (1) secure your own test in your home location three days prior to departure to the U.S., or (2) upon arrival in the U.S. quarantine in a local hotel near campus. If you choose option two, the College will assist in securing your hotel, and will deliver a test for you to take once you arrive. You will quarantine in the hotel until you receive a negative result, then you may return to campus and follow the arrival testing and quarantine procedures.)
Students are asked to self-quarantine after taking the test and until traveling to campus to reduce the risk of exposure. Those with positive test results are required to remain off campus, take classes remotely, and follow CDC and local health guidelines until they are cleared by local health authorities to travel. Students should bring proof of their negative test results with them to campus. Students with positive results should discuss the situation with the Johnson Student Health Center.
Testing for Students Upon Arrival
Upon arrival to campus for move-in, students should report directly to the designated area to complete their arrival COVID-19 test. Refer to the Move-In Checklist. After the arrival test, all students will quarantine in their residence hall and take a COVID-19 test on the fourth day. Once the negative results from that test are confirmed, students will be free to move about the campus.
Ongoing Testing for Students and Employees
Hamilton has partnered with Bassett Healthcare Network to run on-campus, self-administered testing in the Tolles Pavilion. Tests, which are free for students and employees, are processed by the Broad Institute in Cambridge, Mass., and individuals typically receive their test results in 24-48 hours.
Students who do not adhere to the required testing regimen will be referred to the student conduct process. A first violation will result in a warning, and a second violation will result in an immediate evaluation to determine whether the student will be allowed to remain on campus.
For employees who do not comply, the College will follow progressive disciplinary action. Employees who have a gap of seven days or more from their last test (e.g., because the employee is on vacation) must test on campus, and then return home to wait for a negative test result before returning to work on campus.
Isolation [Rev., Jan 19]
Anyone who tests positive for COVID-19 is required to remain in isolation until meeting the discharge criteria required by the New York State Department of Health in conjunction with the Oneida County Health Department.
Upon confirmation of a positive test, a student will be directed to pack materials for their courses and belongings for up to two weeks. The student will be transported to the isolation location (in some cases a local hotel) and provided with health instructions, a care kit, meals, and a daily check-in with a nurse from the Johnson Student Health Center. Students will not continue testing protocols while in isolation. If they are able, these students may continue their courses remotely until they can return to class.
Employees who test positive for COVID-19 are required to isolate themselves and notify the College if they were tested off campus.
Contact Tracing
In partnership with the Oneida County Health Department, contact tracing will be employed in all cases of suspected or confirmed infection. Tracing includes warning contacts of possible exposure to the virus in order to stop chains of transmission.
A close contact is defined as a person who has been within six feet of someone who tested positive for COVID-19, for more than 10 minutes in recent days or on multiple occasions on the same day, with or without face coverings
Contact tracing maintains privacy
Close contacts are required to quarantine
Quarantine [Rev., FEB. 17]
Close contacts are required to quarantine for 10 days as recommended by the Centers for Disease Control and Prevention and stipulated by the New York State Department of Health. People can be released from quarantine after 10 days as long as they remain asymptomatic. All released individuals are asked to monitor for symptoms consistent with COVID-19 for a full 14 days. If they develop symptoms after release, students should self-isolate and contact the health center to discuss testing options; employees should contact their health care provider.
After confirming contact with an individual who has tested positive, a student will be directed to pack materials for their courses and belongings for a 10-day stay. The student will be transported to the College's quarantine location (most likely in a local hotel) and provided with health instructions, a care kit, meals, and a daily check-in with a member of the Hamilton support team. These students may continue their courses remotely until they are able to return to class, but they must remain in their room and may not have in-person contact with another person, including other students who are quarantining in the same location. Meal vouchers will be provided for food delivery, and some rooms may have kitchens where food can be prepared. Students in quarantine are tested for COVID-19 once a week.
Employees who present symptoms of COVID-19, or who may have been exposed to someone who tested positive, are required to quarantine themselves according to New York State guidelines.
Note: Quarantining is not necessary for fully vaccinated people within three months of having received their last doses as long as they are asymptomatic. "Fully vaccinated" means that at least two weeks have passed since the person received the final dose. Hamilton must have a copy of the vaccination certificate to waive the quarantine requirement.
VACCINATIONS [REV., Apr. 1]
Effective April 6, New York expanded vaccine eligibility to those 16 and older living in the state. Hamilton strongly encourages all eligible for the vaccine to receive it as soon as possible.
The New York State COVID-19 website contains information about the vaccine and instructions for scheduling an appointment at state-administered vaccination sites. The Oneida County Health Department also operates vaccine sites and students and staff can find more information on the county website. Whether one chooses to receive a vaccine from a state-administered site, a county-administered site, or at a local pharmacy, you must register first and bring appropriate identification (students should be prepared to show their Hamilton IDs). When receiving the Pfizer or Moderna vaccine, officials at the vaccination site will schedule a follow-up appointment to receive the second dose of the vaccine.
Students are permitted to drive themselves and a roommate to receive the vaccine. If neither the student nor a roommate has a car, they should contact the Transportation Office to schedule a ride to a nearby vaccination site after an appointment has been confirmed.
Some people exhibit symptoms after receiving the vaccine. Common vaccine side effects, tips for managing them, and advice on when to seek medical attention may be found on the CDC website. Even after receiving a vaccination, students and staff on campus are still required to complete the emocha check-in each morning, and should remain home or in their residence hall room if they are symptomatic. Students who exhibit significant symptoms should contact their doctor or the Health Center.
Once fully vaccinated (i.e., two weeks after receiving either both doses of the Pfizer or Moderna vaccine, or one dose of the Johnson & Johnson vaccine), students should file their vaccination records on the Health Center student patient portal as soon as possible. Fully vaccinated individuals who are at least two weeks after the complete number of doses and within 90 days of their vaccination will not be placed in quarantine, even if they are identified as a close contact of a positive case, as long as their vaccination record is on file with the Health Center and they are asymptomatic. All students and staff, whether they are fully vaccinated or not, must still participate in the College's testing program (Sunday-Tuesday-Thursday for students) for the remainder of the semester, and follow all health and safety protocols, including wearing face coverings, maintaining six feet of physical distance, and completing the emocha app check-in each morning.
In order to make better informed decisions around College safety protocols related to COVID-19, the COVID-19 Task Force is asking staff, faculty, and students to voluntarily self-report vaccination status.
Self-Report Vaccination Status
Hygiene, Cleaning, and Disinfection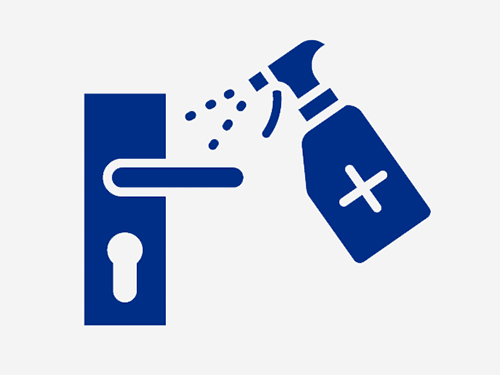 The College's enhanced cleaning and disinfecting protocols follow the CDC's Guidance for Cleaning and Disinfection of Public and Private Facilities for COVID-19. The custodial services team concentrates on high-touch surfaces, and uses both manual and automated spray equipment.
Disinfecting wipes have been widely distributed and hand sanitizer stations – with touch-free distribution – have been installed at building entrances and major circulation locations. Hand sanitizer is distributed for personal use. Restrooms are targeted for high frequency cleaning, and physical barriers have been installed between sinks where possible.
Heating, Ventilation, and Air Conditioning (HVAC) Systems
The College follows industry best practices to optimize building systems to protect against COVID-19. This includes adhering to recommendations from ASHRAE, a professional society focused on building systems, energy efficiency, indoor air quality, refrigeration, and sustainability.
In addition, Hamilton contracted with a mechanical systems engineering consultant team to develop recommendations for modifying control systems to increase air exchange rates, optimize introduction of outside air, and ensure high performance filtration. Mechanical adjustments will require seasonal balancing of temperature and humidity and, in some cases, will require moderate reductions in comfort to increase air exchange.
Facilities with central HVAC systems have enhanced filtration (MERV-13). Many buildings on the Hamilton campus do not have central HVAC systems. These facilities (e.g., Root, Benedict, Couper) now have high performance room air purifiers (HEPA and UV-C) installed in each classroom. Similar units have been provided for common areas in residence halls and other smaller buildings.
Orderly Exit Strategy
Hamilton is planning to complete the spring semester in residence. If COVID-19 cases in Oneida County or on campus become unmanageable, the College may reduce its operating status and either quarantine students in place or send students home. The Task Force will maintain a dashboard of decision criteria to determine whether to roll back College operations to a phase with stricter requirements.
In the event that a campus evacuation is required, the Dean of Students Office will execute the process developed in spring 2020 to facilitate student travel to a safe location. The process accommodates those with special circumstances and prioritizes safety. Considerations include:
Scheduling and confirming travel arrangements for students
Facilitating housing appeals
Addressing financial aid needs to help ensure the student's well-being
Identifying additional support needed for students to be successful at their destination, including technology, books, supplies, etc.