iPhone/iPod touch/iPad Configuration for Secure Wireless
NOTE: You must be on campus to execute these instructions
version 2.x – 6.x
Click the Home button.
Click on Settings.
Click on Wi-Fi. Turn on Wi-Fi if off.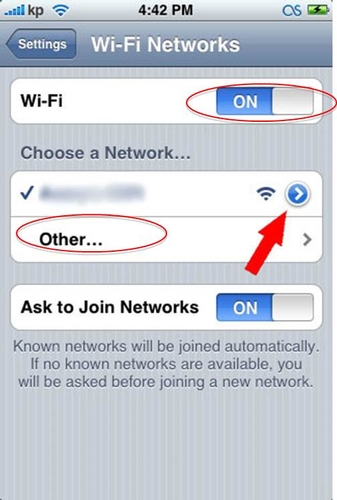 Click Other.
In Name type in aps-hamilton.
Click Security and select WPA2 Enterprise.
Click Other Network.
Enter the User's name and Password to the secure network in Username and Password.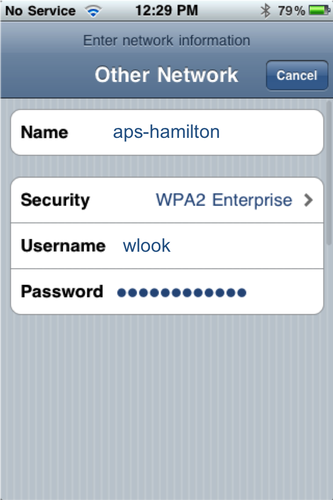 Click Join.
You will need to accept the GeoTrust Global CA Secure Certificate Authority and acs-07.hamilton.edu when prompted.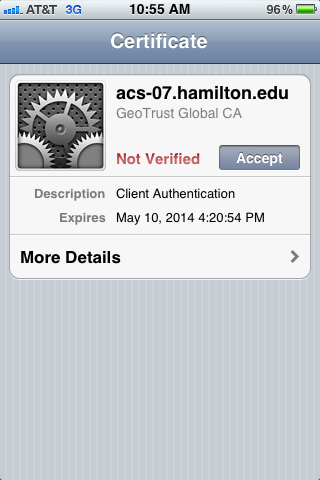 NOTE: . If the computer doesn't join to the secure wireless it is due to incorrect entry or it is retaining an old setting such as ap-hamilton. To remove ap-hamilton go to networks and "Forget this network" then try configuring again for secure wireless.