That's My Club
By Jennifer Kostka '04
Photos by Philip Scalia
Remember reading the latest campus news in The Spectator, attending a Buffers or Special K concert, or finding your senior photo in The Hamiltonian? Although many of Hamilton's more than 100 student-run clubs and organizations go back decades, each year new initiatives begin and others dissolve reflecting ever-changing student interests. In the past three years alone, two dozen student groups gained club status. Here's a sampling:

VOX — Voices for Planned Parenthood
For Audrea Critelli '04, Catherine Klein '04, Lauren Leatherman '05 and Lindsey Randolph '04, what started out as a trip to hear Sarah Weddington turned into an impetus for activism. Although the four women had a general interest in women's rights before traveling to Saratoga Springs, N.Y., to hear the attorney who successfully argued Roe v. Wade, they soon realized that they could not ignore her message -- it was their time to fight for their rights, just as she had when she was their age.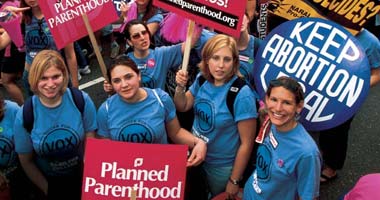 The group established a Hamilton chapter of VOX (Voices for Planned Parenthood) that works to keep the campus informed about issues related to human sexuality and women's reproductive rights, including the importance of condom use, the legal definitions of rape and consent, and current political debates and legislation regarding contraception and abortion. They -- and their membership of more than 50 students, both male and female -- have distributed condoms, set up information tables and circulated flyers, and even sponsored "Sex Jeopardy" in The Little Pub. In conjunction with the Sexual Assault Center, VOX sponsored the panel, "Making Sex Safe and Safe Sex Sexy," and worked with the Womyn's Center on its annual Take Back the Night event. But the highlight of the year came this spring when the group led 35 Hamilton students on a trip to Washington, D.C., where they joined more than 1.1 million participants in the March for Women's Lives.
Because of their work bringing issues of safe sex and sexuality to the forefront, the members of VOX have become known around campus as "the condom girls." But that's a nickname they take in stride. "I may be the only girl at Hamilton who has 700 condoms in her room," Randolph laughed. "But all joking aside, you can't become complacent about your rights."
Mock Trial
Two hockey players get in a fight that leaves one of them dead. Later it's revealed that the dead man was not only having an affair with the other man's wife, but he also had a condition that made him prone to an aneurysm. Was it murder? What sounds like the plot for next week's episode of Law and Order was actually the case researched and argued this year by Hamilton's Mock Trial Team, a group founded by Alex Kaufman '06 and Adam Gordon '06.
Kaufman and Gordon met when they were assigned as first-year roommates. ("I think ResLife looked at our housing preference sheets and said, "High school mock trial and they both like the Yankees...perfect!'" Gordon joked.) These fast friends soon decided Hamilton should offer more opportunities for students to learn about the legal system while honing their public speaking and logic skills. It didn't take them long to agree that mock trial was the answer.
Competitions work like this: over the summer the group receives a case from the American Mock Trial Association (AMTA). Working with local law clerks who offer tips on everything from courtroom etiquette to strategy development, the students spend the fall developing arguments for both the prosecution and the defense. They must also find volunteers to portray witnesses. "We needed a doctor, so we found a pre-med student who did a great job assuming that person's character," Gordon added.
After scrimmages against Syracuse University and a practice meet at Cornell, the team traveled to St. John's University in Queens, N.Y., this spring for the regional tournament. "Real" judges render decisions in the trials and award teams points based on their performances. This year Hamilton placed in the middle of its grouping, with Michael Blasie '07 receiving "best attorney" honors. Last year, the team ranked among the top five new teams in the East.
"Mock trial is meant for Hamilton students because of our broad liberal arts education and our emphasis on speaking and writing," Kaufman said. "And we're completely student-run," added Gordon. "Unlike some of the other schools where mock trial is part of the coursework, we do this on our own. It's been a great experience."

Brothers Organization
When Herman Chapman '04 visited Hamilton as a prospective student, he stayed overnight with Chandler Long '03. Little did he know that within a few years the two of them would launch Brothers Organization, a group that provides unity and support for men of color on campus.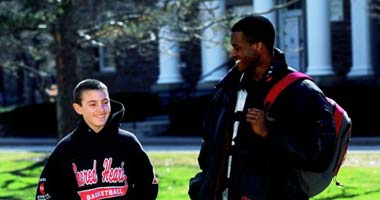 The idea came after Long attended a lecture by filmmaker Spike Lee sponsored by the Colgate Brothers Organization. He was so inspired by the philosophy behind the group that he approached Chapman about starting a similar organization at Hamilton. Soon the two began writing a constitution, raising funds and recruiting members. "Finding members was tough at first since we couldn't really offer much incentive to join because we didn't have any history to fall back on," Chapman explained. "Plus we didn't have any money, so we spent a lot of time doing things such as yard work around the community to raise funds."
Just two years later, the group has earned club status and receives Student Assembly funding to publish a newsletter and bring influential speakers to campus. Last year, for example, the group co-sponsored cultural critic Michael Eric Dyson as part of the C. Christine Johnson Voices of Color lecture series. Brothers also emphasizes community service, participating in a "study-buddy" program with a local high school, a Junior Frontiers program to encourage young entrepreneurs, and the Boys and Girls Club of Utica. To provide support to its own, Brothers organizes study sessions for exams, and is working with alumni of color to develop an internship program.
But perhaps the most surprising thing about these enterprising students is their backgrounds. Brothers consists of about 30 members -- members who are Black, Asian, Latino and even female -- who meet weekly to plan service projects and discuss topics ranging from racial incidents on campus to affirmative action.

"Our membership is not selective, but we do expect a certain level of commitment," Chapman said. "Our goal is to get people together and relieve tension between groups on campus by providing an inclusive environment where people can express themselves."

Sailing Club
When you've been involved in an activity since before you could walk, it's hard to imagine going to college and giving it up. But that is exactly what Julie Smith '04 faced when she came to Hamilton. The Philadelphia native grew up sailing with her family on the Chesapeake Bay, so you can imagine her dilemma when deciding whether or not to come to a land-locked school on a hill. "I chose Hamilton for its academics," Smith said, "but I couldn't live without sailing, so I decided to start a team."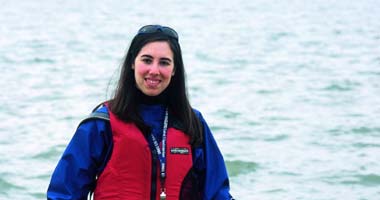 Soon after arriving at Hamilton, Smith met Anna Guerin '01, who had tried to start a sailing team by registering with the Middle Atlantic Intercollegiate Sailing Association. Unfortunately, Hamilton did not have boats, a practice space or a team recognized by the College, so Smith picked up where Guerin left off. She obtained funding, developed liability waivers and safety protocols, found a practice space, acquired boats and recruited a team. "During my sophomore year, sailing was more like a full-time job than a hobby," she laughed.
Three years and countless hours later, Hamilton has an official Sailing Club. About 30 members of all skill levels practice several times a week from September-November and mid-April-May, and race in six to seven regattas a year. The team's top finish came at Colgate where the sailors placed second out of nine teams. The group has a fleet of four boats, purchased from the University of Rochester and Penn State, and shares practice facilities with Colgate sailors at Willow Bank Yacht Club in Cazenovia, about a half-hour from campus. The arrangement works well for both teams since they scrimmage each other in preparation for meets.
Although Smith graduated this spring, she isn't worried about the club's future. "I'm really proud of how far we have come, and I have total faith in the people who will be taking over."

Independent Music Fund
In November 2002, Ben Turner '05, Blake Erb '05 and their friends were driving to Albany to see their 11th concert of the semester when they realized that not one of the shows they had attended had been at Hamilton. It wasn't that Hamilton wasn't offering musical options; it was just that the options available weren't compatible with their personal tastes. They soon realized that, with a little funding, they could bring the bands they liked to campus. And just like that, the Independent Music Fund was born.
The Independent Music Fund (IMF) brings alternative music -- local, underground, punk and hardcore -- to campus. With just $300 from the campus radio station, WHCL, IMF hosted emo ("emo"tionally charged punk rock) and indie (groups not associated with a major record company) bands Long Since Forgotten, This Afternoon and Moneybags Gram (now Fire When Ready). Although the concert did not draw a huge crowd, it stirred some interest, and turnout at subsequent concerts has continued to grow. "Even if students haven't heard of the bands we bring, they come check them out anyway," Turner said. "I think we have an ever-increasing turnout because people have faith that we will bring good bands."
IMF has about 15 members who organize events by listening to demo CDs, contacting bands' booking agents and obtaining social spaces. This spring, for example, nearly 500 students turned out for IMF's "Mayday on Minor Field," a music festival that boasted a main stage featuring nationally touring bands and a smaller stage that showcased student talent. Although the group has selected bands based on personal interest, IMF members have started a list of bands based on suggestions from the College community. "Our goal is to continue growing and lay the groundwork for future students to bring their musical interests to campus by showing them how to plan and pull together concerts," Turner added.

Capoeira
Venture into the Field House on any given afternoon, and you just might find a group of students laughing, practicing kicks and walking across the mats on their hands. Are they gymnasts? Not exactly. A bunch of friends just having fun? Not entirely. They're the Capoeira Club, and they're practicing an intricate Brazilian martial art.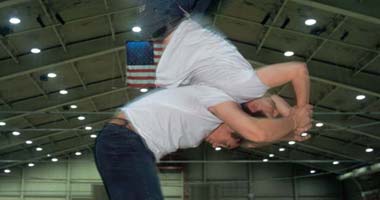 Capoeira's roots go back several hundred years to African slaves. Because music is used in capoeira, slavemasters were tricked into thinking it was a traditional African dance when, in fact, the slaves were honing combat skills. So how did this unique martial art make its way to Clinton? The credit goes to Roberto Andrade '05 and several friends, including Phil Lombardo '05 and Shayna McHugh '05. Andrade, who had been studying capoeira for six years, began introducing students to the art by teaching his roommates and practicing on the North Quad. Curious students, Lombardo and McHugh included, began asking if he could teach them. Eventually Andrade decided to start a club that has grown into a group of about 12 students who meet frequently to "play" capoeira.
"You don't fight in capoeira; you play," Andrade explained. "The philosophy is about getting along." Consequently these capoeiristas take their art seriously while at the same time having a lot of fun. And although the group is very close, new members are always welcome. "Capoeira can be a great way of meeting people," Andrade added. "People of any skill level can drop by our meetings -- we work on the basics as well as advanced skills, and all we ask is that you try."
The group has performed at Culture Fest, a children's fair at the Kirkland Arts Center, the Alternative Spring Break auction and an event for accepted students. Additionally they received Student Assembly funding this semester and hope to purchase some traditional Brazilian instruments. "Music is integral to capoeira -- to perform well, you need to know how to sing and play the instruments and to work with the spontaneous rhythm produced in each capoeira circle," Andrade said.

Equestrian Club
It takes a dedicated college student to be awake, alert and ready to compete in a cold barn at 6:30 on a Saturday morning. Yet, eight times this year, Hamilton's Equestrian Team enthusiastically did just that.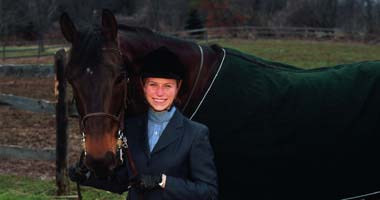 Christy House '06 began plans to create an equestrian club at Hamilton even before she arrived on campus. She had been riding for 12 years and knew that although Hamilton did not have a team, it was the type of college that would allow her the opportunity to start one. So she sent all-campus e-mails to gauge student interest, and by the time she arrived on the Hill last year, she had a crew of interested riders. In fact, the "team" began practicing even before it was formally recognized by the College. This meant that members were on their own to raise funds for lessons, equipment and, once recognized, show registration fees and other related expenses. The women spent a good deal of time writing a constitution and filing registration materials with the Intercollegiate Horse Show Association. They also took on barn chores at Fairway Farms in nearby Westmoreland in exchange for free practice time.
Nearly two years after its inception, Hamilton's Equestrian Team now boasts 17 members, from skilled riders like House to a few who are trying the sport for the first time. Riders compete individually and as a team in divisions according to their skill level and are judged based on a point system. In its inaugural year, Hamilton's team placed as high as third out of 11 teams -- several of which represented seasoned varsity-level programs.
"Since we have to be at the shows so early in the morning, we'll travel the night before and have dinner. We spend a lot of time together as a team," House said. "We're looking forward to great things next year as we become even more organized, cohesive and skilled."

Atheists, Agnostics and Freethinkers
The existence of God. Abortion. Human rights. Same-sex marriage. These are all controversial topics that merit serious discussion, particularly at a liberal arts college that stresses informed engagement with and critical evaluation of ideas and issues. Thanks to Eric Bowman '04, a forum for such debate happens weekly at meetings of the Atheists, Agnostics and Freethinkers.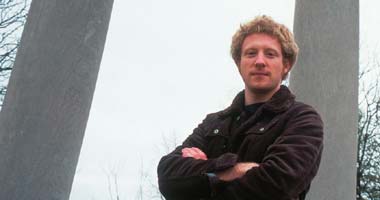 Bowman was active in a similar organization at New York University before he transferred to Hamilton as a sophomore. Although he found engaging dialogue in the classroom and informally among students, he was surprised that Hamilton did not have an organized club that met regularly for such a purpose. He began going to a weekly Bible study group, facilitated by Greg Weyer '02, and found himself arguing more often than agreeing with what was being said, so he decided to start his own group to provide those with alternative viewpoints a place to share their opinions. Bowman began holding meetings in his room in Dunham. Once the group began to grow, meetings moved to Root Hall where five to 30 people typically show up for discussions.
Bowman's role in the group is to select the topics and send all-campus e-mails publicizing the discussions. At the meetings he acts as mediator, generally for about an hour, as students representing all disciplines and class years debate and discuss. In fact, once Bowman had started holding AAF meetings, Weyer began coming to share his viewpoints on various topics -- the most memorable of which this year, according to Bowman, included debates on evolution vs. creationism, affirmative action and free will vs. determinism.
Bowman enjoys the group because he is interested in hearing what other people have to say. "A college campus should be a place of intellectual vibrancy," he said, "and a lot of times you don't always get the same level of debate in the classroom as you would outside. AAF is a way of bringing people together and offering an open forum for discussion of topics -- philosophical or otherwise -- that are of interest to all members of the community."

Rhymelab
Several times each semester, Café Opus transforms from a place to enjoy a cappuccino and quiet conversation to a lively forum for self-expression, whether it be thoughts on politics, love, America or feminism. But the opinionated students don't just climb up on soapboxes and make speeches. Instead, emcees, poets and DJs work together to create an evening of throbbing bass, exciting music, powerful words and audience interaction.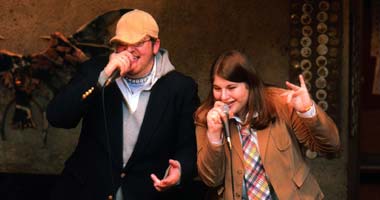 "The performances are hip-hop at its best: powerful, political, fun, exciting and unifying," said Emily Kerr '05, who conceived of Rhymelab as part of an independent study she was doing in conjunction with the Kirkland Project. "I knew so many tremendously creative and thoughtful people who didn't feel comfortable expressing their talents. I also felt that people from different backgrounds and social groups remained separate on campus, rather than collaborating and learning from each other. This is a process that isn't easy or automatic, but one that's extremely important both on campus and in a broader context."
Rhymelab brings together students with a common interest in hip-hop music as well as creativity, diversity and social action. At any given show, as many as 25 students stand up and share their poetry or spoken-word pieces with audiences that range from 100-150 people. Performers sometimes prepare a piece in response to something they heard at a previous Rhymelab, proving that the exchange of dialogue is happening.
Because Kerr is studying abroad this year, Ann Horwitz '06 and Ben Critton '06 coordinated and emceed the shows this year. Critton believes that Rhymelab is empowering for the performers because Café Opus provides an intimate setting of universal support in which everyone feeds off the energy generated by the group. "Not all members of the audience may agree with what each performer is saying," Critton explained, "but they respect what the performer is doing."
The bottom line? "Even though it is important to enjoy Rhymelab on the level of good music and a fun show, it is also important to identify the ways it is working to fight cultural separation, apathy and inaction," Kerr said.