Levitt Leadership Institute trains first 18 students
Eighteen students recently took part in a two-week pilot leadership program through the Arthur Levitt Public Affairs Center. The program, called the Levitt Leadership Institute, is designed and led by former Ambassador Prudence Bushnell with the assistance of Christine Powers. It is intended to provide strong leadership training for students interested in working in public service. LLI was made possible by a gift from Arthur Levitt, Jr. P'81.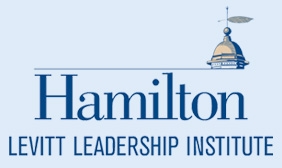 The first week of the program was devoted to developing leader­ship skills, including team-building, problem-solving, interviewing and presenting. The second week, conducted in Washington, D.C., involved team interviews with public service practitioners, including trustees and other alumni.

"Maybe the most valuable thing we did during the LLI was learning how to learn about ourselves," said Alex Powers '13. "We accomplished this by practicing giving and receiving feedback, taking and interpreting psychological measures of personality, and by noticing how we acted in group activities. Since Hamilton's motto is 'know thyself,' [the Institute] brought us closer to that ideal."

Rivera named Fulbright Scholar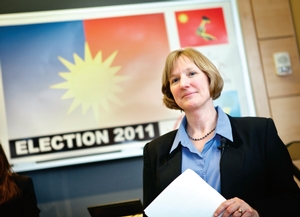 Associate Professor of Government Sharon Rivera has been selected as a 2012-13 Fulbright U.S. Scholar to the Russian Federation. While in Russia on a teaching/research award, she will continue an ongoing project on the demographic and professional composition of the Russian elite in collaboration with Russian scholars.

Rivera's research is based on an original database of demographic, educational and occupational information on more than 2,500 individuals prominent in the political, economic or cultural life of the Russian Federation between 1999 and 2010. In addition, she plans to conduct faculty workshops on curriculum development and the use of technology in the classroom, drawing in part on her published work on the use of simulations in teaching comparative politics.