Bookshelf
The following are books published recently by Hamilton alumni. We welcome other new or recent books for annotation in the Alumni Review. Bibliographic information for ordering purposes may be sent to kdam@hamilton.edu, or, preferably, copies of books to ­Bookshelf Editor, Hamilton Alumni Review.
Amy Barkham '11 (a.k.a. Aminata Diop), The Mirth of College (Gaithersburg, Md.: Phoenix Press Intl., 2011). First published while the author was still a Hamilton student, this satirical novel chronicles a young creative writing professor's quest to see ­college life through the eyes of her students and how her plan leads to serious complications. Todd Franklin, professor of philosophy, provided an introductory commentary, "… Set within the context of a bucolic small New England college, Barkham's novel poignantly problematizes the tenuous boundaries between helping students find their way and potentially losing one's own."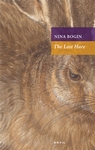 Nina Bogin K'74, The Lost Hare (Greenwich, London: Anvil Press Poetry, 2012). In this, her third collection of poetry, the author explores places of both memory and love; language and geography. Alison Brackenbury of the Poetry Review notes, "Nina Bogin writes beautiful, spare, exemplary poems from which everything unnecessary is quietly stripped away. [Her] poetry is its own place, but her particular patch of poetic earth can also become her readers' country." A New York native, Bogin has lived in France since 1976. She works as a translator of art history and literary criticism and teaches English at the University of Technology of Belfort-Montbéliard.
Selena Coppock '02, The New Rules for Blondes (New York: It Books/HarperCollins, 2013). Having won "best hair" in her high school graduating class, the author/comedienne (not to mention full-time blonde) is well equipped to offer this collection of laugh-out-loud essays that celebrate the trials and tribulations of "those of us who really do have more fun." Coppock has taken her storytelling to stages throughout New York and Boston, including The Moth Story Slam, where she tied for first place with her story "After Hours" in 2011. She has appeared on VH1, CollegeHumor.com and in numerous magazines and blogs.
Nancy Avery Dafoe K'74, Breaking Open the Box: A Guide for Creative Techniques to Improve Academic Writing and Generate Critical Thinking (Lanham, Md.: Rowman & Littlefield Education, 2013). According to the author, students who are taught to apply creative techniques and make creative decisions about rhetorical structures not only improve their writing, but also their critical-thinking skills. This educational textbook offers strategies for engaging students in literary analysis and the analytical writing process by providing creative choice. Dafoe, an English teacher at East Syracuse Minoa Central High School in New York, is also a poet and fiction author.
Vicki Wenzel Doudera '83, Final Settlement (Woodbury, Minn.: Midnight Ink/Llewellyn, 2013). The fourth book in the Darby Farr Mystery Series finds the crime-solving realtor returning to her hometown in Maine for a friend's wedding, only to soon find herself investigating the death of the police chief's assistant — and potentially becoming the murderer's next victim. Like her protagonist, Doudera is a real estate broker and the author of three nonfiction books on the subject. Her debut mystery, A House to Die For, was selected for the Best of 2010 list in Suspense Magazine.
Donald Haggerty '77, Contemplative Provocations (San Francisco: Ignatius Press, 2013). Subtitled "Brief, concentrated observations on aspects of a life with God," this book offers insights into the spiritual power of prayer and the pursuit of God. According to one reviewer, the author offers "beautifully crafted meditations specifically designed to lead the reader to a deeper experience of the interior life." Father Haggerty, of the Archdiocese of New York, is currently serving as a professor of moral theology at the Capuchin Franciscan Institute of Philosophy and Theology in Ethiopia.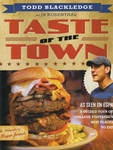 Bryan Jaroch '97 (photographer), Taste of the Town: A Guided Tour of College Football's Best Places to Eat (New York: ­Center Street, 2013). Written by Todd Blackledge, former NFL quarterback, broadcaster and host of ESPN's popular segment "Taste of the Town," and JR Rosenthal, this book explores the special relationship between college football and its hometown cuisine. Complete with more than 100 recipes, the book features dozens of mouth-watering photos taken by Jaroch, who has worked as a producer at ESPN since 1999.
Matthew Kahn '88, Fundamentals of Environmental Economics: Solving Urban Pollution Problems (Amazon Digital Services, 2013). By embracing "free-market environmentalism," cities and nations can achieve the win-win of economic growth and reduced urban pollution, notes the author, a professor at the UCLA Institute of the Environment, the Department of Economics, the Department of Public Policy, the UCLA Anderson School of Management and the UCLA School of Law. The book focuses on the incentives of households, firms and governments to reduce their production of air, water, noise and garbage pollution.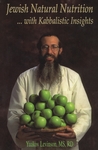 Yaakov Levinson '72 (a.k.a. Jan Levinson), Jewish Natural Nutrition … with Kabbalistic Insights (Dallas: Helm Publishing, 2011). A clinical dietician, the author explores food of the Torah, Talmud and Old ­Testament, and interprets Jewish food traditions through a kabbalah lens. The book includes more than 25 recipes. Levinson is a lecturer, researcher, consultant and director of hospital nutrition departments in Jerusalem. A Torah-observant Jew, he has studied at both Hassidic and Lithuanian Torah academies in Brooklyn, Tzefat and Jerusalem.
Sarah Maas '08, Crown of Midnight (New York: Bloomsbury USA, 2013). The second in the young adult fantasy series "Throne of Glass" finds teenage protagonist Celaena Sardothien returning as the king's royal assassin, a role she only pretends to carry out. "Keeping up the deadly charade … will test her in frightening new ways, especially when she's given a task that could jeopardize everything she's come to care for." Both Crown of Midnight and Maas' first book, Throne of Glass, hit The New York Times and USA Today bestseller lists. The third book, Heir of Fire, is scheduled for release this fall.
Steve Orlando '08, Mystery in Space (New York: DC Comics/Vertigo, 2012). This anthology short, written by Orlando and illustrated by Francesco Trifogli, appears in the publisher's relaunch of its historic Science Fiction anthology, exploring the rebellion of two young lovers as they mature and battle gender, and even species, roles in a non-human society. When not coming up with new stories, Orlando can be found at Hudson Wine Merchants in Hudson, N.Y., where he curates the spirits selection.
Steve Orlando '08, Undertow (Berkeley, Calif.: Image Comics, 2014). This pulp adventures series explores Atlantis as the world superpower, following pirate and freedom fighter Redum Anshargal as he frees people from Atlantis' corrupt decadence and offers them a new life on the Deliverer, his enormous, watertight society barge that tours the barren surface world. Redum and his first mate, Ukinnu Alal, protect their crew of pioneers from the dangers of the surface including monstrous beasts and feral humans, but they might not be able to fight off the dangers within.
Jason Paulino '06, Chosen (iUniverse, 2013). This science fiction adventure, described by readers as an "addictive, enthralling page-turner," focuses on three teenage boys who are abducted by visitors from another world. Why they are "chosen" is a mystery, even after they arrive with their captors on a strange, purple planet. The book, the concept for which won the 2012 NextTV Writing and Pitch Competition, is the first in a four-part saga and the author's first novel. Paulino, who lives in the Los Angeles area, has also written several screen plays and television pilots.
Thomas B. Roberts '61, The Psychedelic Future of the Mind (Rochester, Vt.: Park Street Press, 2013). From enhanced problem-solving skills to a stronger immune system to deeper moral and ethical values, psychedelic psychotherapy's list of potential benefits are beginning to be recognized and researched more widely than ever before. Roberts, professor emeritus at Northern Illinois University, has taught the first catalogue-listed psychedelics course since 1981. In this book he describes how new uses for entheogens can enrich not only the lives of individuals, but also society as a whole.
Arthur J. Rynearson '71, Legislative Drafting Step-by-Step (Durham, N.C.: Carolina Academic Press, 2013). As its title suggests, this book is a practical, "how-to" reference for anyone interested in learning more about the role that rule-of-law values play in proper drafting techniques. Complete with charts, tables and drafting exercises, it includes a five-step framework "to guide the drafter in converting any legislative proposal into an actual bill, resolution or amendment." A former deputy legislative counsel of the U.S. Senate, the author is a legislative drafting consultant and teaches at the International Law Institute in Washington, D.C.
Jeswald W. Salacuse '60, Negotiating Life: Secrets for Everyday Diplomacy and Deal Making (Hampshire, England: Palgrave Macmillan, 2013). Arguing that life is filled with "a series of negotiations, deal making and diplomacy," the author draws on his extensive experiences around the world to show how anyone can apply negotiating strategies in his or her own life — from personal relationships to the workplace and even to our own thoughts as we negotiate compromises and agreements internally. Considered a leading scholar and teacher in the field of negotiation, Salacuse is the Henry J. Braker Professor of Law at The Fletcher School of Law and Diplomacy, Tufts University.
Jeswald W. Salacuse '60, The Three Laws of International Investment: National, Contractual, and International Frameworks for Foreign Capital (New York: Oxford University Press USA, 2013). Described as "a vital overview of the laws, rules and regulations governing foreign investment for lawyers, scholars, students and government officials," this book examines three legal frameworks for international investment — national laws, contracts and international law — and how they "influence the foreign investment process and the nature of investment transactions, projects and enterprises."
Robert Schultz '69, Autobiography of a Baby Boomer (Durham, N.C.: Light Messages Publishing, 2013). Schultz takes readers through the chapters of his life — from his suburban New Jersey home to Hamilton College and Cornell Medical College, with a long detour through Europe, North Africa, the Middle East and Asia. Along the way, we experience the pleasures, fears, humor, struggles, reflections and fascinating people and places he encounters on the quest for a life well lived. Now retired from private practice as an orthopedic surgeon, Schultz teaches in the Department of Orthopaedics at Duke University.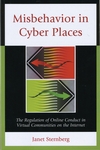 Janet Sternberg K'75, Misbehavior in Cyber Places: The Regulation of Online Conduct in Virtual Communities on the Internet (Lanham, Md.: University Press of America, 2012). Based largely on the author's 2001 doctoral ­dissertation in media ecology at New York University, this book examines online interpersonal communication before the turn of the century. The author, an assistant professor of communication and media studies at Fordham University, offers an historical perspective on early virtual communities — those formed prior to the proliferation of smartphones and social media — and examines misbehavior from rule breaking to cybercrime.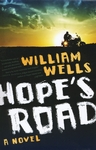 William Wells '67, Hope's Road (New York: Vantage Point, 2012). This crime novel begins with Jack and Jenna Tanner's daughter disappearing, leaving her parents devastated. Two years later, Jack decides to track down her college boyfriend, who is suspected in her disappearance. He embarks on a long journey, encountering memorable characters along the way, and learns much about himself in the process. It is suspenseful and gripping to the surprising end. Wells has pursued a varied career as a journalist, comic-strip writer, speechwriter for the governor of Michigan, marketing executive and custom publishing company owner.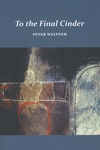 Peter Weltner '64, To the Final Cinder (Baltimore: BrickHouse Books, 2013). This collection of poems, many of which were published previously in a variety of literary magazines and journals, captures the essence of what it is to be human. Poet Linda Gregg describes the writing as "Formal. Beautiful. Tough. Intricate. Musical. In love with language and music." Weltner has published five books of fiction as well as several poetry chapbooks and full-length collections of poetry. He has taught Renaissance and modern American, Irish and British literature for 37 years at San Francisco State University.
Peter Weltner '64, Where Everything Is Water As Far As He Can See (Seattle: Marrowstone Press, 2012). Three long poems, all of which reflect upon life by the sea, are beautifully illustrated by the paintings of Galen Garwood. "The poetry and visual images speak to one another, as in a dialogue," notes one reviewer. "The theme of the book is in part elegiac, a remembrance of friends lost. As you grow older, your past walks beside you, as if hand in hand. Or it meets you in unexpected places where those who have died wait for you." Weltner lives in San ­Francisco near Ocean Beach.
Kirby Williams '61, Rage in Paris ­(CreateSpace Independent Publishing, 2013). Described as an "ambitious novel [that] tackles African-American life in the Jim Crow era, Paris 1930s history, a short history of jazz in Paris and a tale of love and intrigue," this book follows Urby Brown, a black clarinetist from New Orleans who moves to France after learning that his father is living in Paris. After discovering his father is the leader of uprising fascists, Urby comes face-to-face with a Nazi plot against America. Bill Henderson, editor of Pushcart Press, notes, "Rage in Paris is one of the most profound, moving, yet humorous novels that I have ever read about the black American ­experience in Paris."