Using Image Capture to Transfer Pictures and Movies from iOS Devices
On a Macintosh computer, open the Applications folder and launch Image Capture.
Connect the iOS device to the Macintosh via the USB cable.
iTunes will launch by default. Close iTunes.
In Image Capture, you will see your iOS device on the left side. Your images will be displayed in the main viewing area on the right.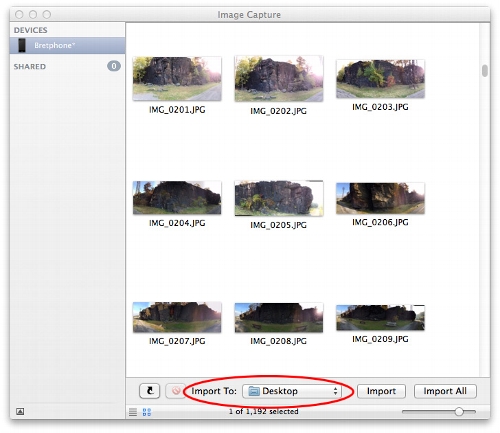 Choose where you want to save the images/videos using the Import To pull down menu. To transfer a single file, click on the specific file and click "Import." To transfer all images, click "Import All".
Last updated: March 23, 2018
Contact
Team Name
Research & Instructional Design
Office Location
Burke Library
198 College Hill Road
Clinton, NY 13323