Installing AVG Anti-virus
---
Help Desk & Training Services
Hours:
M-F 8:30 a.m. - 10 p.m.
Sat. - Sun. 10 a.m. - 10 p.m.
Windows XP, Windows Vista, Windows 7
Open a web browser.
In the address field type in free.avg.com.
When the window loads under the Free basic protection windows on the web page click on Download.
On the next web page that loads scroll down and in the column AVG Anti-virus Free click on Download*Basic Protection.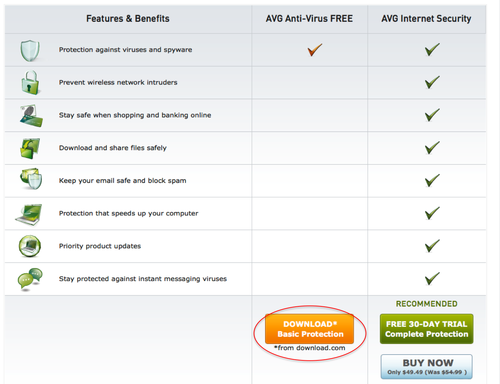 On the next web page that loads click on Download Now. This should initiate the downloading of the AVG installation file.
Click Save File. NOTE: The file name may differ from the file name displayed in the screenshot below.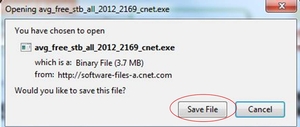 Installing Free AVG
Double click on the downloaded file to install AVG.
Click on Run.
Click Next.
In the Acceptance Notice window click Accept.
In the license agreement window click Accept.
In the Protection option window, choose Basic Protection then click Next.
Select the Express Install by clicking Next.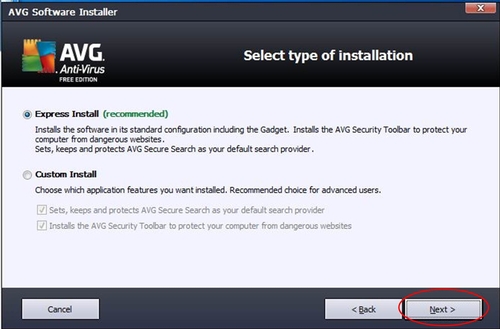 Click Next.
Click Finish.
When the AVG Anti-Virus Free Edition 2012 first opens, click the Fix It button at the top to update AVG to the latest version.
Configuring AVG Scheduled Scans
You can configure when you would like AVG to scan your computer by clicking Scan Options, then Manage Scheduled Scans.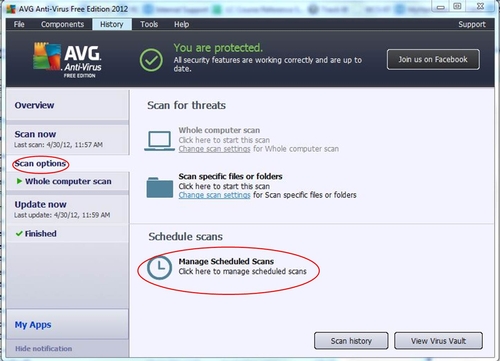 Click on Edit scan schedule and check Enable this task. You can configure the scan settings from here.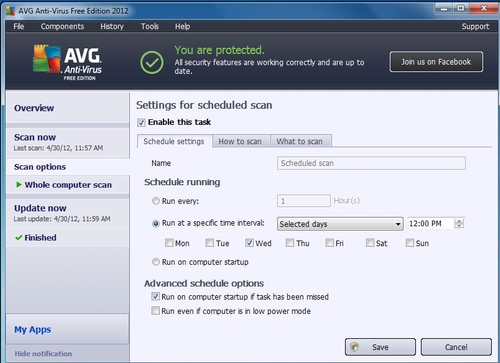 Once you are done, click Save.
Last updated: June 3, 2016