Scanning Text with Readiris and Converting to a Word Document
---
Research & Instructional Design
Getting Started
In order to use Readiris Pro to convert your text into a Word document, you have to scan your text onto the computer. Readiris Pro suggests you scan your image at 200 dpi and set to grayscale, for the best results scan black text with a white background. Make sure to save your file.
Note: Make sure your document is saved as a TIFF file or a PDF, if you save it as another file type Readiris will not be able to convert it to a Microsoft Word document.

Launching Readiris Pro
Once your file is saved, launch Readiris Pro by opening your applications folder using the Finder located on the dock at the bottom of the screen and selecting the Readiris Pro folder. This will open a separate window; from this window double click on Readiris Pro to launch the program.

Opening a File
Once Readiris Pro has launched you will notice a blank area in the middle of the interface, this is where your file will be displayed. To the left of the interface in a panel is the Open button. Select the Open button and a window appears that allows you to find your file. Select your file and then click Open. Your file will now be displayed in the center of the Readiris Pro interface.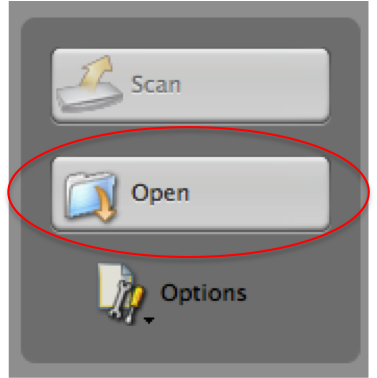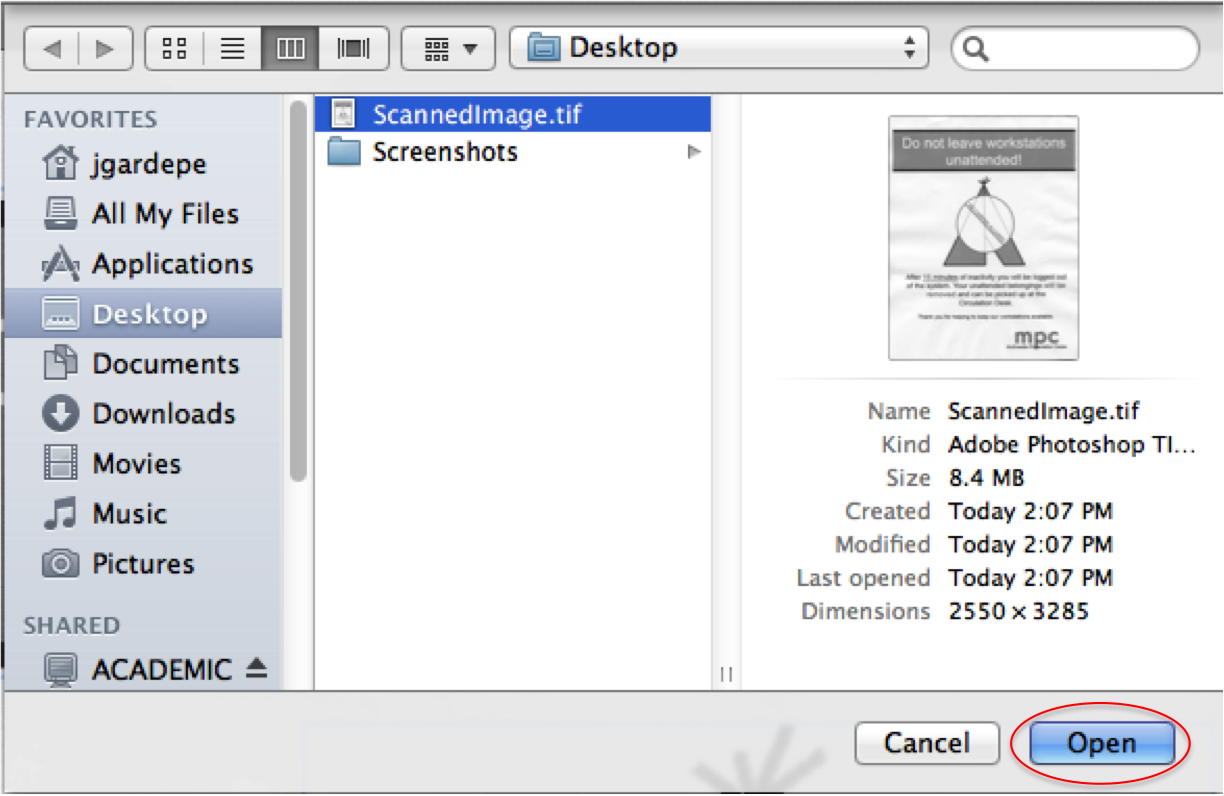 Once Readiris Pro has imported your file into the program, the file should be visible in the middle of the interface. The text and images in your file should have a blue box surrounding it--this means that Readiris Pro is able to recognize the text or image. If your file does not display this you should attempt to re-scan your file, making sure to use the scanning settings recommended by Readiris Pro. Please ask questions of the staff at the Information Desk if you require assistance.
Converting Your Document
On the left hand side of the interface is a panel containing the Recognize + Save button; select this button. Once the Recognize + Save button has been selected it will open a window. This window displays that the file is being saved as an .rtf; choose a location for the file to be saved to.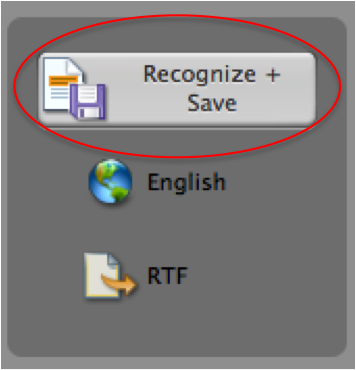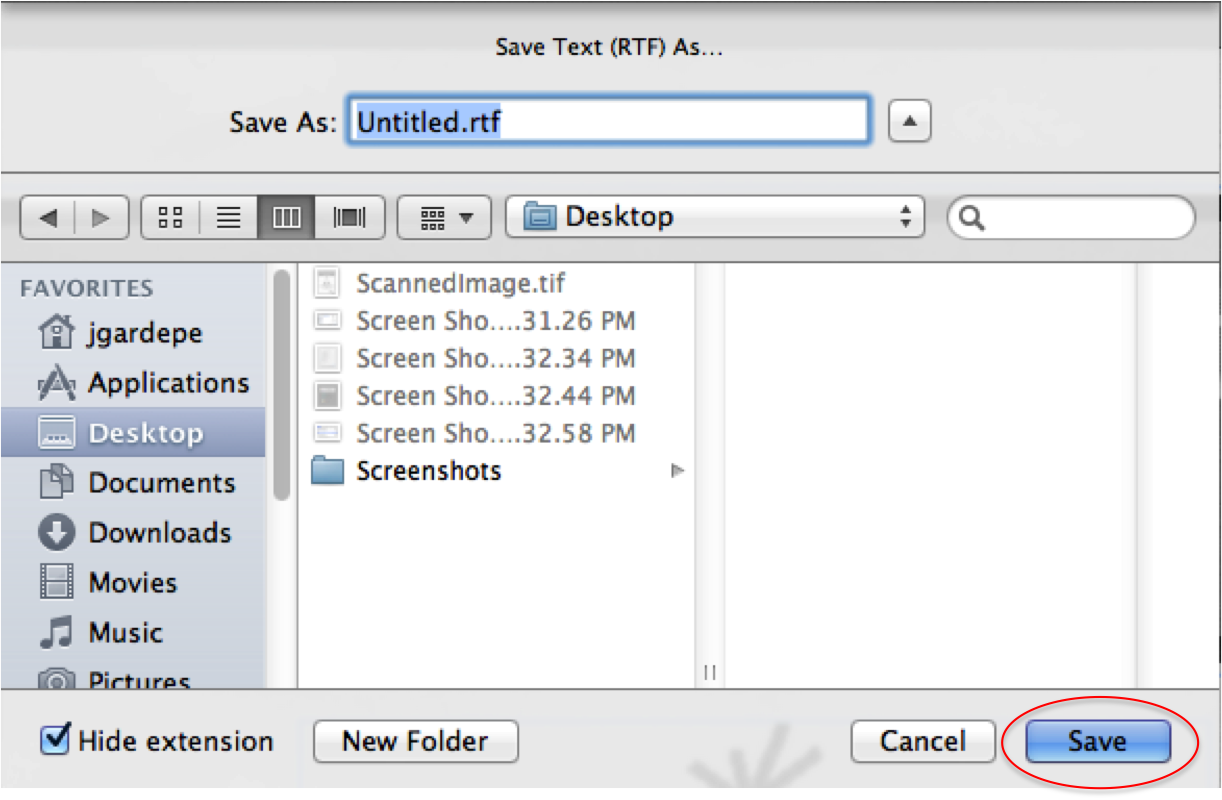 Your .rtf file will open by default in Word. If you do not see your text displayed, Readiris Pro was unable to recognize and convert your text. If your text is displayed select File -> Save As...
Select File Format and change it to a Word document. Then click Save and you're done.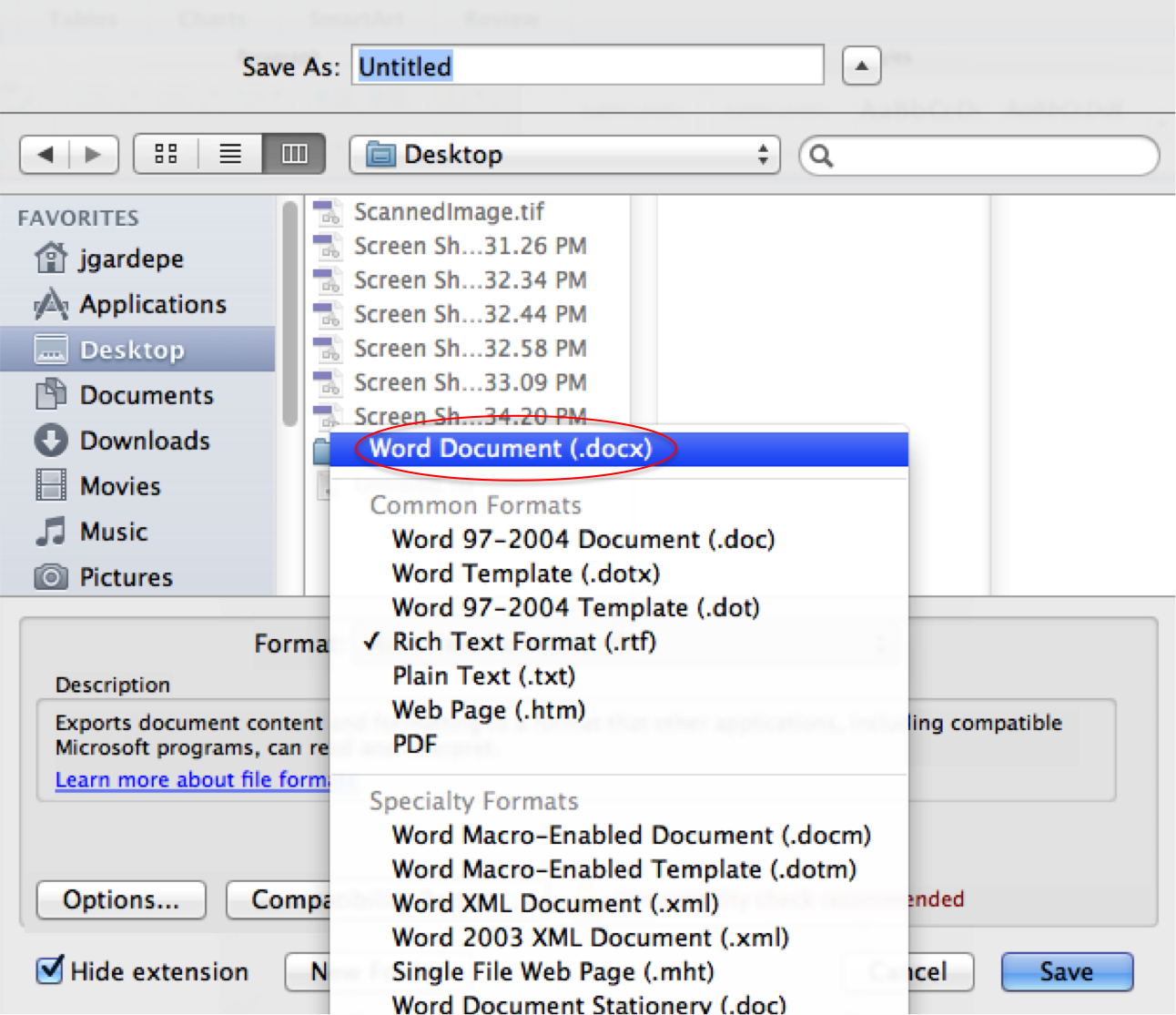 Last updated: June 6, 2016